MLB Trade Rumors: Halladay, Wells and Rolen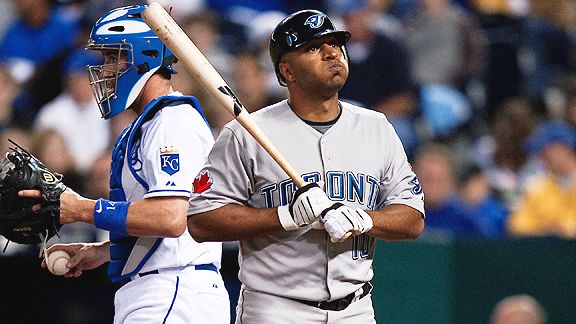 – Anthony Riber of Newsday writes that if the Yankees really want ace Roy Halladay, they might have to take Vernon Wells too, who could fill their potential void in left field…
…however, Ken Davidoff of Newsday essentially contradicts his co-worker by writing that GM Brian Cashman prefers to improve his roster this year without taking a dive into the trade market. So in essence, the Bombers might be fine with staying pat around the trade deadline.
– Speaking of Halladay, the Milwaukee Journal Sentinel writes that the Brewers could have the ace in their sites, as GM Doug Melvin has already had a conversation with the Blue Jays regarding the "Doc."
– The Giants are still in search of bats, but it's unclear if GM Brian Sabean wants to pull the trigger or not on a bat like Matt Holliday or Jermaine Dye. Andrew Baggarly of the San Jose Mercury News threw out Blue Jays third baseman Scott Rolen as a possibility for San Fran as well.
– Bill Ladson of MLB.com is reporting that there isn't much of a market for Nationals outfielder Austin Kearns, who has been delegated to back up duty in Washington.