The five most (potentially) intriguing names on the MLB trade market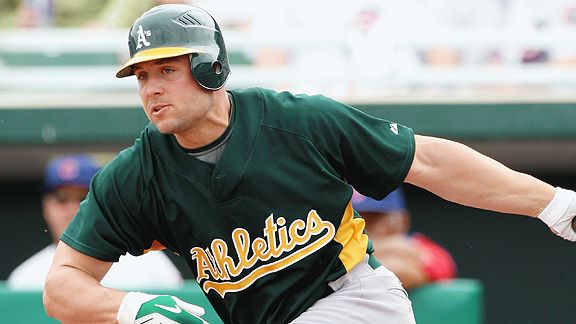 With the All-Star break quickly approaching, many MLB teams are trying to figure out whether or not they'll be buyers or sellers later this month. It's a tricky game front offices must play, because they don't want to alienate their fans by suggesting that their club is already out of contention with half the season left to go, but teams also don't want to miss out on adding a piece for the future because they're hanging onto a veteran that won't play a significant role down the line.
That said, I've compiled a ranking of the five most intriguing names that either are on the trade market, or could be. Granted, every player outside of guys named Pujols, Jeter and Howard could potentially be on the trade market, but I tried to keep the list to only those names that continue to pop up in the weekly rumor mill, whether their teams have officially those names as available or not.
Two names you won't find on the list are Dan Haren and Jake Peavy, even though they have been brought up in various trade rumors. The Diamondbacks aren't going to trade Haren unless some team offers a ridiculous package (as in multiple top prospects) and Peavy's injury situation has all but killed his trade value. I would be shocked if either player gets dealt this season.
1. Matt Holliday, OF, A's
Even though he hasn't exactly set the league ablaze with his bat so far this season, Holliday is still an easy choice for No. 1 on this list. He becomes a free agent at the end of this season and while the A's aren't going to give him up for a copy of Jose Canseco's book, they'd certainly like to get something for him before he walks at the end of the year. Holliday would probably be most successful moving back to the NL since he's struggled a bit since joining Oakland, so teams like the Cardinals and Giants (two clubs desperate for bats and willing to part with prospects) would be ideal fits. At 29, he still has years of production left in him and he's the best pure hitter available on the market.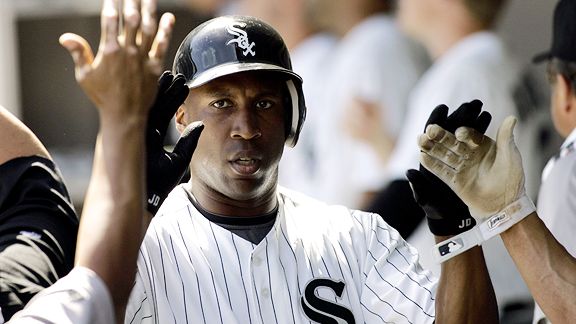 2. Jermaine Dye, OF, White Sox
The Sox are one of those teams that are still trying to figure out if they're going to be buyers or sellers. They're currently just three games back of the Tigers in the AL Central and it wouldn't make sense to trade away one of their best hitters if a postseason berth is in sight. But just three weeks ago, the Sox were in the midst of a funk and rumor had it that they were considering dealing Dye, Octavio Dotel and even Bobby Jenks for prospects. If Chicago comes back from the All-Star break and starts slumping again, it might be difficult for GM Kenny Williams to pass on the opportunity to build for the future by trading the 35-year old Dye to a potential contender desperate for offense like the Giants. The problem is that Dye has a limited no-trade clause in his contract for the next two seasons and would have to waive that in order to join another club. Would he be willing to waive his no-trade clause to join a contender? Or will he stick with the Sox hoping that in the end, they'll be a contender themselves. Time will tell.
3. Yunel Escobar, SS, Braves
Truth be told, Escobar intrigues me more than Holliday and Dye because of his youth (he's only 26). But I just don't know how likely it is that the Braves would deal him, even though his name surfaced in this trade rumor earlier this week. Outside of getting a couple chances to pinch hit, Escobar has rode the pine the past five games. Granted, that's mostly due to a hip injury, but the Braves are rumored to be willing to give Escobar up for a good hitter because they've grown increasingly frustrated by his immaturity. He had an incident last week where he pointed to the press box and mouthed an expletive after the official scorer charged with him an error during a game against the Yankees. So if the Braves don't want him, why would anyone else? Because the kid can hit a little (he's batting .293 with seven home runs and 40 RBI) and he plays a premium position (shortstop). If Atlanta were willing to take a little less to ship him out of town, Escobar would be intriguing to a team like the Red Sox, who desperately want a shortstop.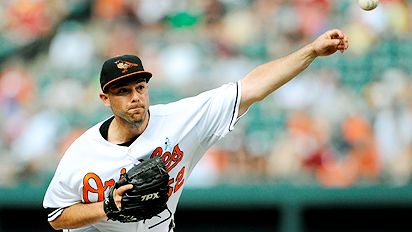 4. George Sherrill, RP, Orioles
With the O's currently residing in the basement of the AL East, they're debating whether or not to make Sherrill (who is garnering a lot of attention) available. The Marlins are reportedly interested and they would surely have the prospects to help Baltimore build towards the future. The problem is that they don't currently have a replacement for Sherrill and they're not going to give him up for cheap. He currently owns a 2.51 ERA and has 17 saves on the year. He's also under team control through 2011 and has been fantastic in his last couple outings. He would definitely bolster a contender's bullpen, although once again, he might command a steep package seeing as though Baltimore isn't desperate to move him.
5. Garrett Atkins, 3B, Rockies/Nick Johnson, 1B, Nationals
I couldn't decide between these two because they both play corner infield positions and each bring something different to the table offensively. Atkins was facing a possible demotion to Triple-A in early June, but is starting to see some regular at bats again. Considering he's only hitting .224, why would Colorado be putting him back in the lineup when Ian Stewart has already belted 14 home runs this season? One theory is that the Rox want to boost Atkins' trade value and the only way to do that is by playing him. Colorado is in desperate need of bullpen help and would love to add a reliever so they can continue to push for the NL Wild Card. If they can get Atkins hot, they can deal him for the bullpen help they sorely need. One team that has already been mentioned as a possible suitor is the Red Sox, who just placed Mike Lowell on the DL.
Johnson is a middle-of-the-order bat, although he hasn't been hitting the long ball much this season. He is, however, batting .295 with 20 extra base hits. The Giants have been tied to Johnson, as they would love to add more protection for Pablo Sandoval and Bengie Molina in the order.