Report: Angels wanted Haren, but D-Backs declined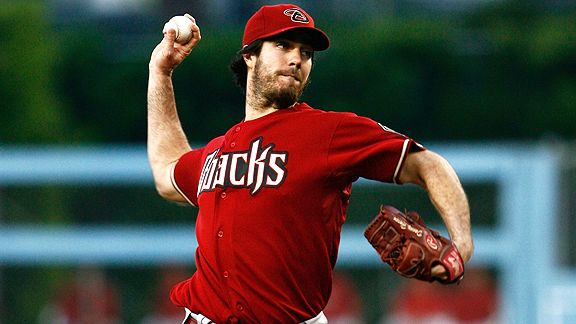 The Angels have leapfrogged the Rangers for first place in the AL West, although that doesn't mean that they're ready to stand pat with their current roster.
According to a report by FOX Sports' Ken Rosenthal, the Halos inquired about Diamondbacks' starter Dan Haren, who could have joined Jered Weaver, Joe Saunders, John Lackey and Ervin Santana (once he's activated from the DL) to form one of the better rotations in the American League.
But as Rosenthal reports, Arizona didn't want to part with Haren, who the club views as a significant piece of its future. Rosenthal writes that L.A. could have used "their surplus of catchers and middle infielders" to put together a blockbuster offer, but in the end the D-Backs couldn't imagine a package that would be big enough to sway them to move Haren.
And who could blame them? Even though they're a whopping 17.5 games back of the Dodgers in the NL West doesn't mean that'd be more inclined to deal the 28-year old Haren, who leads the club in wins, ERA and strikeouts. With marquee pitching being such a premium in baseball, the D'Backs need to hang tightly onto Haren.