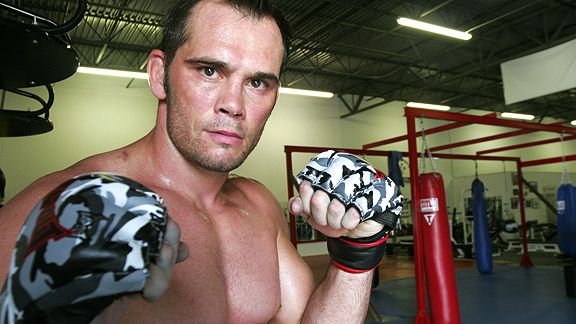 Here's a weekly rundown of MMA content from Ben Goldstein of CagePotato.com:
– Rich Franklin edged out Wanderlei Silva and Cain Velasquez dominated Cheick Kongo at UFC 99 last Saturday. Also, Mirko Cro Cop defeated Mostapha Al Turk via illegal eye-pokes, then told the UFC to kiss his ass.
– We saw some crazy knockouts this week, including Tim Sylvia getting wrecked by a 50-year old boxer, a brilliant flying knee KO at a Bellator show [http://www.cagepotato.com/knockout-day-nick-pace-wrecks-collin-tebo-bellator-xi], and a 9-second head-kick finish followed by a flying referee tackle.
– Brock Lesnar is built like a black man, still not a fan of the gays.
– Team U.K.'s James Wilks cruised to the welterweight finals on Wednesday's episode of The Ultimate Fighter, ending a season that didn't really live up to the hype.
– MMA model Penny Mathis's breasts may not be real, but they're still fabulous.
– Shaquille O'Neal is seriously considering a switch to MMA after finishing his basketball career, and wants to start off by beating up the giant Korean who smashed Jose Canseco.
– When Cris Cyborg chokes out a reporter, that's just her polite way of saying she's finished with the interview.
– Come back tonight [Saturday] at 9 p.m. ET/PT for our liveblog of the Ultimate Fighter 9 Finale show, which will feature Diego Sanchez vs. Clay Guida, Nate Diaz vs. Joe Stevenson, and the lightweight and welterweight TUF finals. And check out our exclusive interviews with Sanchez, Stevenson, and Chris Lytle.