Smoltz rips Braves after releasing Glavine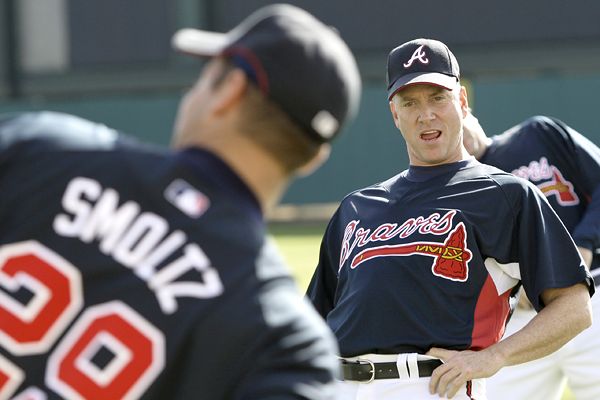 John Smoltz ripped his old team recently after the Braves released his former teammate Tom Glavine.
"I'm using a very soft word in 'disappointed' because that ain't right," said Smoltz, a teammate of Glavine's for 16 years. The duo won 454 games and three Cy Young Awards as Braves.

Glavine, who had been rehabbing from shoulder and elbow surgery, was released Wednesday — "a performance decision," according to Braves General Manager Frank Wren.

"To go that far in your rehab, and then right before the time, to do that?" Smoltz said following Wednesday's Red Sox game in Detroit. "Well, it's not my problem anymore, I just feel bad for a teammate of mine that I had for a long time."

Asked if he thought Glavine's release was financially motivated, Smoltz told reporters, "Yeah, I know too much, let's just put it that way."

He's doubtful his old teammate will pitch for another team.
When a team releases a player that helped them win at some point throughout the years, it's always a dicey situation. The team wants to remain loyal to that player, but the ultimate goal is to always be building for the future.
So when a player like Glavine is released by an organization like the Braves, it's going to get kind of ugly. I don't disagree with what Smoltz says because after all, he knows the situation better than I do. But the bottom line is that the Braves are trying to move forward and they don't see Glavine helping them in the future and therefore decided to part ways.
It's just the nature of the beast.