White Sox call up top prospect Gordon Beckham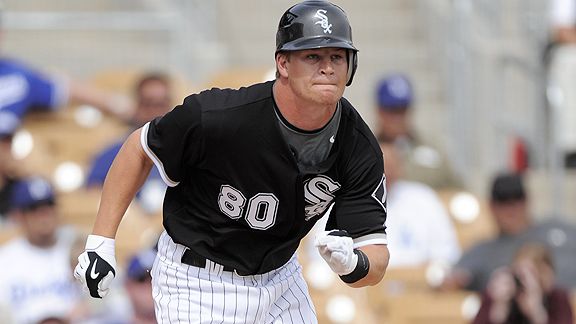 If you don't hear from any White Sox fans today, it's because they're currently worshiping the baseball gods after the Chi-Sox recalled top prospect Gordon Beckham from Triple-A Charlotte and designated Wilson Betemit for assignment (which could be just as big of a move for fans as the call up of Beckham was).
Beckham was the eighth overall selection of the '08 MLB Draft and has been on the fast track to the big leagues ever since. He was promoted to Triple A on May 27 and now he'll make his major league debut tonight in Chicago against the A's.
Baseball America has Beckham rated as the 20th best prospect in baseball at age 22. He can play second, third and short, but he'll see most of his time at third while batting anywhere 7 through 9 in the order. He's your typical line drive hitter, although he has good power given his size (6'0", 185 pounds) and has displayed good instincts on the base paths.
Every time a top prospect gets called up before spending a fair amount of time in the minors, people are always going to question whether or not he got enough seasoning. But Beckham did play collegiality at Georgia and was crushing the ball in Triple A. Baseball is also reverting back into a young player's game and prospects like Beckham are the future. Here's hoping he plays well.
Fantasy Spin: If you're in a keeper league, Beckham is worth taking a flier on. He's considered an impact prospect and the Sox didn't call him up because of an injury – they called him up in hopes that he can produce right away. If you have a spot on your roster, add him.