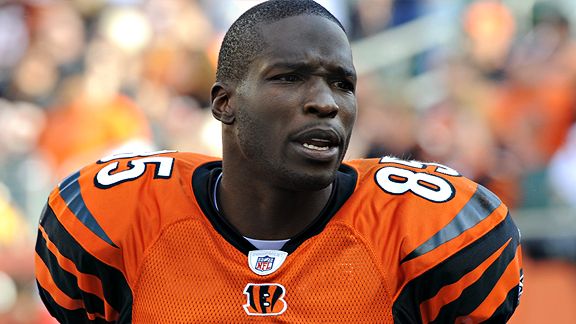 Agent Drew Rosenhaus wrote this on his Twitter page today:
Chad OchoCinco is really on a mission. He has truly dedicated himself this offseason. He will be tougher then ever to cover this year.
Dedicated himself to what? It certainly hasn't been his team that he's dedicated himself to as he continues to skip Bengals' OTA sessions.
Rosenhaus' comments come on the heels of former Bengal and current Chief Eric Giaciuc telling Kansas City's official website that there were certain personalities in Cincinnati that caused a distraction for the rest of the team. He didn't mention Ochocinco by name, but he didn't have to either.
Rosenhaus has to paint a rosy picture for his client, but the fact remains that nobody knows what Ochocinco is up to these days because he won't report to any of the Bengals' camps. If he were truly "on a mission" and "dedicating himself" this offseason, then why wouldn't he do so while working out with his teammates? There are several athletes that choose to workout away from the team, but usually the team knows where they're at and what they're doing. By the looks of things, the Bengals have no idea when Ochocinco is going to show up.