Mo Williams guarantees a series win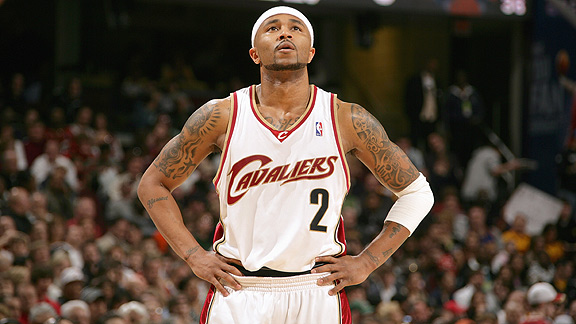 Down 2-1 with Game 4 in Orlando tonight, Mo Williams is still confident that the Cavs are going to advance to the Finals. He's so confident that he's not afraid to give the Magic some bulletin board material in case they need a little extra motivation.
"Guarantee we're going to win the series? Yeah, yeah," he said. "We are down 2-1. But there is nobody on this team and definitely not myself that says we are not going to win this series. Yeah, it is going to be tough. We know that. We get this game tomorrow, go home, still got home-court advantage.

"We don't see ourselves losing two out of three at home."
There's a difference between being guaranteeing a series win and being confident that you can pull it off. Once Williams used the word "guarantee," he took his confidence to another level — one that might ultimately fire up the Magic and hurt Cleveland's chances.
Without LeBron's amazing shot in Game 2, the Cavs would be facing elimination tonight. They have been thoroughly outplayed and simply don't match up very well with the Magic. Williams' statement that the Cavs are the "best team in basketball" sounds hollow right now, especially from a guy who is shooting 32% from the field in the series. He really needs to play well tonight to help his team (and to back up these words).