Smartest, boldest and scariest offseason NFL moves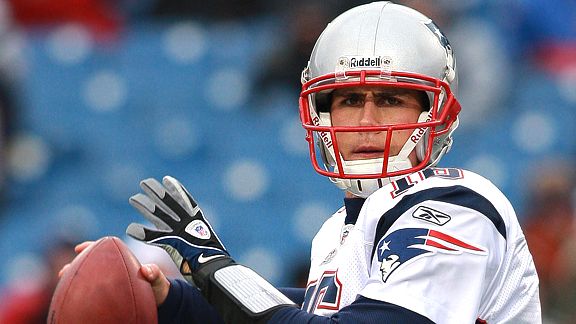 Clark Judge of CBSSports.com lists the five smartest, boldest and scariest moves by NFL teams this offseason.
Smartest:
Detroit using the first pick of the draft on a QB
There are a lot of things wrong with Detroit, starting with the automobile industry and the Tigers' bullpen, but the Lions finally got something right: They picked the best quarterback in the draft. Bad teams need to start rebuilding from the ground up, and the Lions started with the most important position. Smart move. They haven't had a Pro Bowl quarterback since 1972. There was a lot of talk about Jason Smith or Aaron Curry at the top, but let's face it: You fix the most glaring hole while you can, and if you have a shot at Matthew Stafford you take it. Daunte Culpepper isn't the solution; Stafford might be. Let's find out. Give the Lions credit for doing what they should have done.

Boldest:
Chicago trading for Jay Cutler
The question for me is this: Will Cutler handle the winter winds in Chicago better than he handled this spring's trade rumors? If not, get ready for more whining. I also want to see who serves as Brandon Marshall. I mean, Eddie Royal. How about Brandon Stokley? I smell trouble. Second City has a lot of third receivers.

Scariest:
Kansas City acquiring Matt Cassel
I know what he did with New England. But that was the Patriots, and tell me where you find Randy Moss, Wes Welker, Richard Seymour and Bill Belichick in the 816 area code. Cassel was surrounded by a raft of talent on the field and on the sidelines in New England, and I'm still looking for that support group here. So he produced a couple of 400-yard passing games and won 10 of 15 starts. That was nice. But I want to see him reproduce it here. OK, I know what you're thinking: What do the Chiefs have to lose — especially when all they surrendered for Cassel and Vrabel was a second-round draft pick? Try this: They're paying Cassel $14.65 million in guaranteed salary. If he turns out to be the next Scott Mitchell I know some bean counters in red suits who will demand explanations.
To check out the entire article, click here.
How Cassel fares in Kansas City will be incredibly interesting because of the system he played in New England. Pioli wouldn't have traded for him if he didn't believe Cassel couldn't hack it outside of NE, but it remains to be seen if he isn't just a product of the Pats' offensive system. At least he has some weapons around him in Larry Johnson (if he isn't released, that is) and Dwayne Bowe, although the offensive line is still a work in progress and Tony Gonzalez is now in Atlanta.