Lupica: Clemens sticks to fiction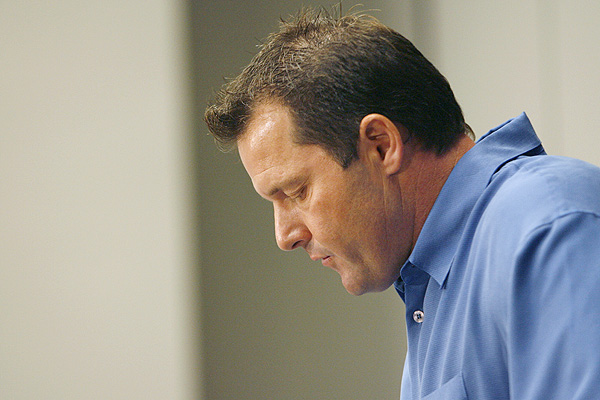 In one of his recent articles, New York Daily News columnist Mike Lupica hammered Roger Clemens about what the former pitcher said on the "Mike & Mike in the Morning Show" for ESPN Raido.
McNamee is making it up. And Andy Pettitte is still "misremembering" a conversation he and Clemens once had about HGH. And of course the four reporters from the Daily News who have written the book "American Icon" about Clemens – Teri Thompson, Mike O'Keeffe, Christian Red and Nate Vinton – must be making it up for 428 pages, plus footnotes.

Then, referring to "American Icon," Clemens said, "I've seen excerpts from the book and they're completely false."

He didn't say which false excerpts he'd read. But then once you get Clemens off his talking points, almost everything becomes a brain buster.

He even suggested Tuesday that "common sense" had to tell you he wouldn't take steroids, because of a history of heart trouble in his family. One of the people he cited was a stepfather who died of a heart attack. As if somehow they weren't just related by marriage, but by blood as well.

So Clemens does add a new wrinkle, that he was worried about what steroids might do to his heart. You wonder how they could ever do as much damage as Clemens has done to himself over the last year and a half. Somehow he still wants that to be everybody else's fault. The media's most of all.

He is a little bit like Barry Bonds now, though Bonds does a much better job of keeping his mouth shut, probably because he has much better lawyers than Clemens, starting with Rusty the Lawyer down there in Houston. Bonds is as good as retired. So is Clemens. Bonds can't hit home runs to change the subject, Clemens can't strike people out.
What's absolutely ridiculous about what Clemens said about his family's history of heart conditions (besides the idiot comment he made about having heart issues because of his stepfather), is that this is his first mention of anything like that. He has never said that it would be "suicidal" of him to use steroids because of his family history – that was the first time since the steroid allegations came out that he referred to any kind of family heart history. Did he actually think that the American public was going to buy that? That's what he and his crisis coach came up with over the past year?
Lupica's right – Clemens should take a page out of Bonds' playbook and just stay out of the public. Clemens does more damage to himself when he opens his mouth.