Twenty-five random MLB trade thoughts and predictions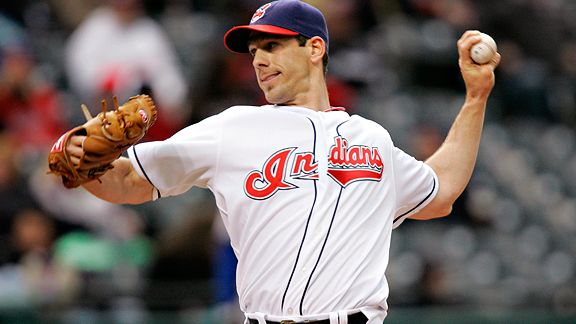 With the MLB trade deadline approaching on Friday, I have zero time to waste writing a creative intro that you'll either a) take the time to read or b) take the time to read.
So I'll cut right to the chase: I have got about a million random thoughts and predictions (25, actually) bouncing around in this noggin of mine, so I've decided to compile them in one heaping pile of organized chaos below. Feel free to add your own thoughts and predictions in the comments section and then we can play a couple rounds of "I told you so!" after the trade deadline passes on Friday.
1. I was close, but wrong with my prediction early last week that the Blue Jays will trade Roy Halladay to the Phillies. They would have traded him to the Phillies, but Philadelphia didn't want to give up a promising major league starter in J.A. Happ, their top minor league pitching prospect Kyle Drabek, and a promising minor league outfielder named Dominic Brown in order to complete the deal. And who could blame them? That's one steep price to pay, even for a player of Halladay's caliber.
2. Instead, I fully believe that Toronto GM J.P. Ricciardi was never going to trade Halladay in the first place, unless he was so blown away by an offer that he couldn't pass it up. Halladay isn't a free agent until after the 2010 season, so Ricciardi used this past month to gauge what he could potentially get for the ace for next year.
3. That said, if Philadelphia changes its mind, then Ricciardi has no choice but to deal the "Doc."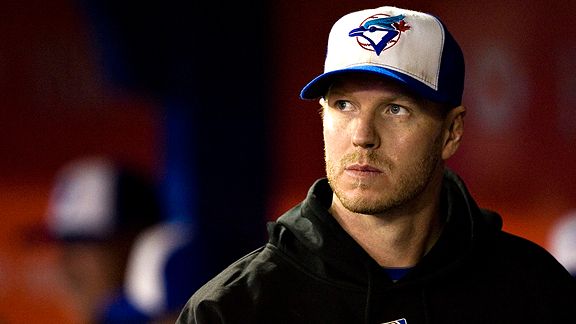 4. For those who think the Yankees will come out of nowhere and land Halladay because "the Yankees get everybody," think again. The Bombers won't be the surprise team that swoops in with an offer at the last second – the Red Sox will.
5. A week ago, I thought there was no way Cliff Lee and Victor Martinez (and their manageable contracts through 2010) would be dealt by Cleveland. But now I'm buying into the notion that one, if not both, will be traded by Friday.
6. Indians Prediction #1: Cliff Lee winds up with the Rays or Phillies.
7. Indians Prediction #2: Victor Martinez winds up with the Red Sox or Dodgers.
8. This won't please many Giants fans, but forget about names like Freddy Sanchez, Victor Martinez and even Nick Johnson, and start thinking about names like Ryan Garko, Marco Scutaro and Aubrey Huff.
9. The Giants won't sacrifice their future by giving up prospects Buster Posey, Madison Bumgarner, Tim Alderson or Angel Villanlona in a trade(s), even though they're still in contention and in much need of offense.
10. Any team (ahem, the Red Sox) that thinks they're going to get Adrian Gonzalez via a trade by Friday's deadline is dreaming.
11. The Yankees are going to acquire an arm by Friday, but I don't think it's going to be a big name like Halladay or Lee, or even a not-so-big name like Ian Snell or Bronson Arroyo. If I had to make a prediction, I bet either Joe Beimel, John Grabow or Ron Mahay is in pinstripes by the end of the week.
12. In wake of the Cardinals acquiring Matt Holliday, Cub fans would probably love to see their club make a move to stay on top of the NL Central (they're a half game up on St. Louis as of this writing). But what does Chicago have to offer in terms of prospects? They're not going to trade third base prospect Josh Vitters and they'll more than likely hang onto Jeff Samardzija given how inconsistent the back end of the bullpen is. So again, what do they have to offer?
13. Scott Rolen is going to be dealt by Friday. To whom I don't know, but there has to be a team in need of a decent hitting third baseman and the Jays seem committed to finding a trade partner for him.
14. While we're talking about old, injury-prone, but still decent third basemen, substitute the name "Troy Glaus" for "Scott Rolen" in the above sentence, as well as the "Cardinals" for "Jays."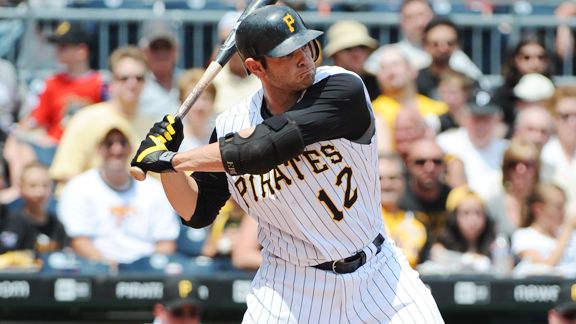 15. Freddy Sanchez…Freddy Sanchez…Freddy Sanchez…I'm stumped. I think he would be a great fit for the Giants, Cubs or Twins, but the Giants don't want to part with any of their top prospects, the Cubs don't have any top prospects outside of Josh Vitters (who they won't part with) and the Twins seem content on sticking with Nick Punto and Alexi Casilla up the middle. So maybe Sanchez will wind up staying in Pittsburgh, which seemed unthinkable about a month ago…
16. …all right, all right – what fun is it to speculate that one of the bigger names on the trade market is staying put? (Roy Halladay is already filling that role.) I'll take a wild stab in the dark and totally contradict what I wrote at No. 8 (hey it's my column – I can do whatever the hell I want) by saying Sanchez goes to the Giants for Fred Lewis, Kevin Frandsen and Kevin Pucetas.
17. Giants fans just read that above prediction and want to know where they can send me a box of cigars. Pirates fans just read it and want to know where they can FedEx me the head of a dead animal.
18. Another team that could emerge as a possible trade suitor for Sanchez is the Tigers, who would love to add another bat for a second half run.
19. One potential move that I could see the Cubs and Pirates making is a deal for John Grabow, who could be had for a reasonable price (a couple of mid-level prospects) and would help Chicago's inconsistent bullpen in the second half. But will the Pirates trade within the division?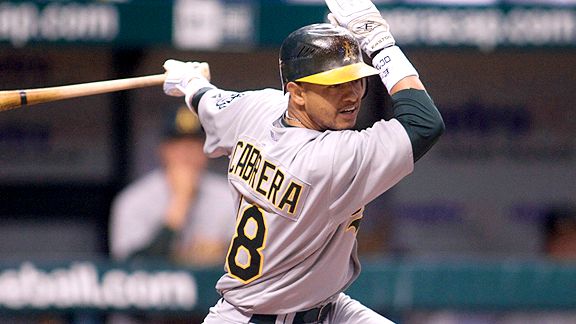 20. The Twins and A's shortstop Orlando Cabrera seem like a match just waiting to happen. Now Minnesota just has to put together a decent package to get Oakland GM Billy Beane to sign off on the deal.
21. Is it just me or are the Angels linked to every player on the trade market? I mean, more than any other team, that is. As of this writing, the Halos are targeting Roy Halladay, Cliff Lee, Victor Martinez, me, Michael Wuertz, George Sherrill, my boss, Scott Kazmir, Rafael Betancourt (before he was dealt to Colorado), your boss, and Matt Capps. Out of all of those names, I think Wuertz might be the only player the Halos move on.
22. After acquiring reliever Rafael Betancourt, I say the eventual Wild Card-winning Colorado Rockies are done making moves. Why would they need to add anyone? They haven't lost since June 4.
23. One team that has been eerily quiet over the past couple weeks is the Brewers, who are currently three games back of the Cubs in the NL Central. Milwaukee keeps its farm system stocked with prospects like your Uncle Teddy keeps his cooler stocked with Bud Light, so something tells me the Brewers are bound to make a big move before the deadline. Those sneaky bastards are up to something…
24. Another team that has been quiet is the White Sox although unlike the Brewers, I don't think Kenny Williams and Ozzie Guillen are working on anything. I think the Chi Sox are going to go to battle with the Tigers and Twins with what they currently have on the roster. Still though, it's not like Williams to sit on his hands, so keep an eye on the Sox.
25. Even though the Rangers are contending in the AL West and would love to add a starter, they're not going to give up any of their young prospects and make a rash move. Texas has the best farm system in all of baseball – they're not going to mortgage their future for just one season.
Posted in: MLB
Tags: Adrian Gonzalez trade rumors, Anthony Stalter, Baseball trade rumors, Cliff Lee trade rumors, Freddy Sanchez trade rumors, MLB Predictions, MLB team rumors, MLB trade deadline, MLB trade predictions, MLB trade rumors, Orlando Cabrera trade rumors, Roy Halladay trade rumors, Scott Rolen trade rumors, Sports lists, Troy Glaus trade rumors, Victory Martinez trade rumors