Red Sox willing to eat Lugo's salary?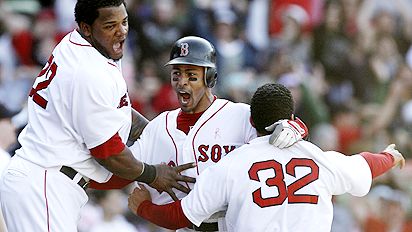 According to a report by FOXSports.com's Ken Rosenthal, the Red Sox are willing to eat Julio Logo's remaining salary in a trade.
The Red Sox, facing a roster bind as they prepare for the returns of shortstop Jed Lowrie and third baseman Mike Lowell, have informed teams that they are willing to assume virtually all of shortstop Julio Lugo's remaining salary in a trade, according to a major-league source.

While another source told FOXSports.com earlier Thursday that the Sox were "desperately" trying to move Lugo, the second source offered a different view.

The Red Sox, he said, recognize that Lugo is a "sunk cost," and would accept a fringe prospect for him in return. In other words, they are willing to assume the same financial burden that they would if they released him.

A release could be the ultimate outcome. The Red Sox are likely to designate Lugo for assignment if they are unable to trade him once Lowrie returns.

The problem with Lugo's trade value — besides his erratic defense since returning from knee surgery — is his contract. Lugo, 33, is owed the remainder of his $9 million salary this season, plus $9 million next season. The Sox have been trying to move him since last off-season.
Boston is going to have a tough time moving Lugo, even if they do eat all of his salary. He's brutal defensively, has zero pop and is already 33. He's done.