Bengals sign Roy Williams, release Levi Jones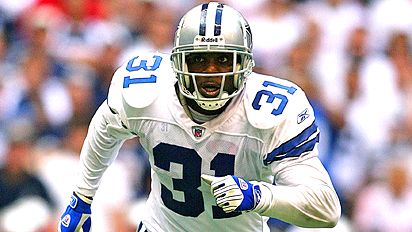 The Bengals made a pair of moves on Wednesday, signing free agent safety Roy Williams (formally of the Cowboys) and releasing left tackle Levi Jones.
In Jones, Cincinnati had been looking for the opportunity to give up on the former top 10 pick for a couple of years now and after drafting Alabama offensive tackle Andre Smith with the No. 8 overall selection in last month's draft, they finally had a reason to. Jones is still relatively young at only 29, but he has major durability issues and has largely underachieved throughout his career. He'll catch on somewhere because he plays such a needed position in the NFL, but it might not be until later this summer after teams have had a chance to evaluate the talent that is already on their roster.
As for Williams, he reunites with his former Dallas defensive coordinator Mike Zimmer in Cincinnati, but it remains to be seen if he can beat out Nedu Ndukwe at the strong safety position. Williams is fantastic in run support, but equally brutal in pass coverage and doesn't exhibit a ton of range. Still, this was a low-risk signing and maybe Zimmer can get the most out of what is left of Williams' career.