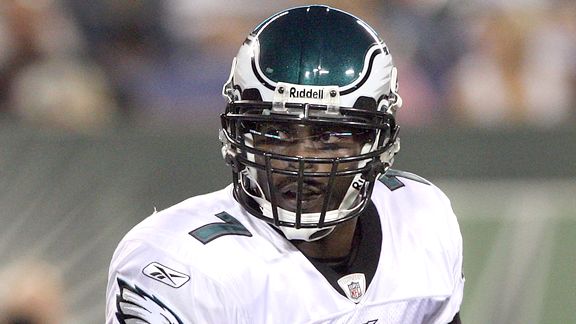 The Washington Post asked me to participate in their NFL blog "The League" for the 2009 season. Below is a recent post I wrote for the site about whether or not Nike should endorse Michael Vick again.
I'm over what Michael Vick did.
That might sound jarring or cruel to some people, but I am – I'm over it.
For the record, I think Vick is inhumane for what he put those dogs through. Reading what transpired on Moonlight Road made me sick and I think the punishment fit the crime.
But let's move on. What's done is done and he served his time, so let him rot in Philly as a backup quarterback, Wildcat formation specialist or Andy Reid's personal dry cleaning assistant. I don't care – and neither should Nike.
When "the swoosh" got word that Vick was involved in an illegal dog-fighting operation two years ago, they did the only thing they could: They dropped him like a bad cell phone connection.
Just recently, Vick's agency announced that its client had struck a new deal with Nike, although the manufacturer claims that it has only agreed to supply product to Vick, as it does with numerous other athletes who are not officially under contract with them.
Either way, why should Nike bother endorsing Vick period? Because he used to be an icon? Because he used to make people's eyes pop out of their head every time he escaped from the pocket? He went to jail – his opportunities of being endorsed by anyone should be over.