Ledois McKelvin's lawn vandalized following Bills' loss to Patriots
Leodis McKelvin has had a rough couple of days.
First he played a key role in the Bills' 25-24 loss to the Patriots after fumbling a kickoff that led to the eventual game-winning touchdown, and then he came home to see that his lawn had been vandalized.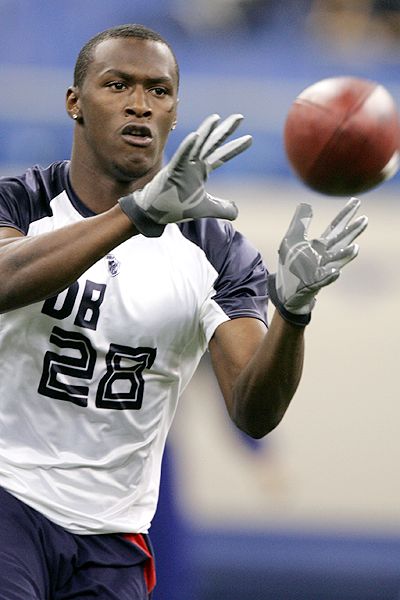 From WKBW:
Eyewitness News cameras caught up with McKelvin's neighbor, who was mowing the lawn to remove the painted words. The neighbor noted that a phrase including the words "take a knee" was painted on the grass.

In a Twitter message sent to fans who follow him, teammate Kawika Mitchell tweeted, "A teammate of ours had his house vandalized last nite or this morn. Its def not a game to b playin. W/ all the safety issues n the NFL…"
How stupid and ridiculous can people get? McKelvin definitely has had more good games than bad since being selected in the first round of last year's draft and he shouldn't have to worry about fans vandalizing his property when he makes a mistake. I'm sure nobody feels as bad as he did after the game.
Here's hoping that Leodis finds those responsible and burns a big middle finger into their lawns.