Bucs' Jackson suspended, Talib arrested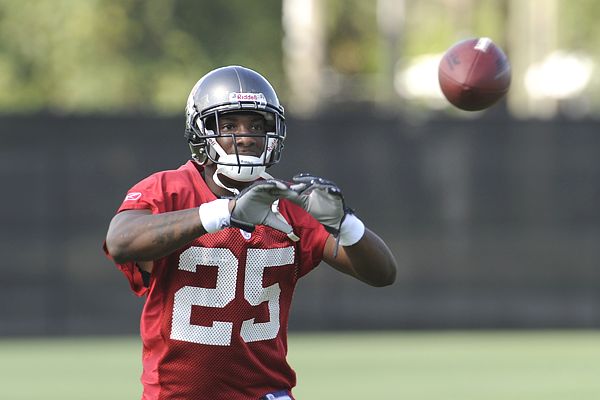 In the course of two days, the Buccaneers' secondary has taken a significant hit after free safety Tanard Jackson was suspended four games for violating the league's substance abuse policy and cornerback Aqib Talib was arrested for simple battery and resisting arrest.
Jackson, who was entering his third season, has emerged as one of Tampa's better young defenders. He started all 32 games for the Bucs over the past two seasons and made defensive calls for the team in the secondary. Given that Will Allen is his replacement, this is a significant blow to the Bucs' defensive backfield.
Talib showed promise as a rookie last year and was likely going to be promoted to starter this season. But his starting status is now very much in question following his arrest, not to mention he was also punished for striking teammate Torrie Cox in the face with his helmet at the conclusion of a recent practice.
The Bucs lost one of the better defensive minds in football when long-time coordinator Monte Kiffin left the team to coach with his son at the University of Tennessee. Now they have to deal with the loss of Jackson for four games and concern themselves with disciplining Talib.
This isn't a good sign for a team that is trying to adjust to a new head coach and a new defensive coordinator.