Burress' case pushed back to September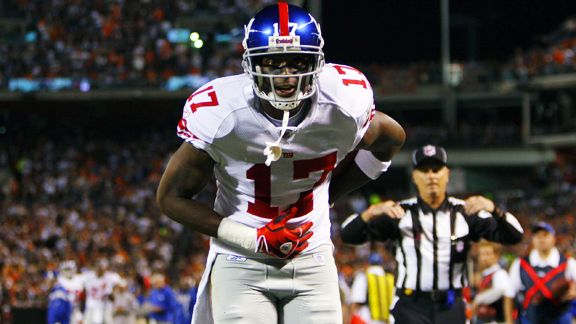 Plaxico Burress' gun case has been pushed back to September according to a report by the New York Daily News.
The former New York Giants receiver will appear in court Monday on gun charges – but the case will be delayed because his lawyer has been unable to make a deal with prosecutors.

"There is no agreement at all," Burress' lawyer, Benjamin Brafman, told the Daily News.
The lawyer said the lanky wide receiver hopes to get the case put off until September – which may mean he could play in the upcoming season.

"We'll be in and out of court in five minutes," Brafman said. "There is going to be an adjournment."
Sources say the district attorney's office is insisting on jail time in the case – which could kill the 31 year old's hopes of returning to the football field.
If he were to play this season, I doubt any team would give him more than a one-year deal. How could they when he might wind up in prison sometime in 2010?
If he does play, the Jets, Bucs and Bears are the three teams reportedly most interested in Plax. In the end, the Jets might make the biggest push seeing as how they lost Laveranues Coles this offseason and have lacked a true deep threat since Santana Moss. Jerricho Cotchery is underrated, but he would definitely benefit from having another receiver opposite him in the offense.
Now it's just a matter of whether or not any team will take a chance on Burress.