Blogging the Bloggers: Cristal Taylor, T.O. and Mark Sanchez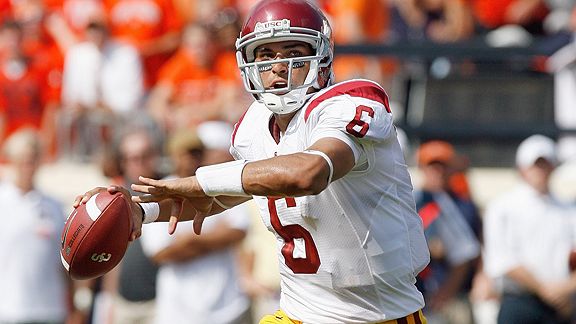 – SPORTSbyBROOKS.COM has photos of Jets' rookie quarterback Mark Sanchez's GQ photo shoot, which should give his new teammates plenty of ammo for pranks this summer.
– THE LOVE OF SPORTS details five ways to sneak into a ballgame, including finding a disgruntled usher.
– DEADSPIN has the details of Dirk Nowitzki's girlfriend Cristal Taylor, who recently gave her first jailhouse interview since being arrested and confirmed that she is in fact pregnant with Dirk's child.
– YARDBARKER has video of Terrell Owens in his first crack as a sports anchor. Apparently T.O. still loves himself some T.O. and Buffalo is all about it.
– TONYBLOGS.NET takes a look at tonight's NBA draft lottery and the odds of a team getting the number one pick.