Dungy: 'Vick wants second chance'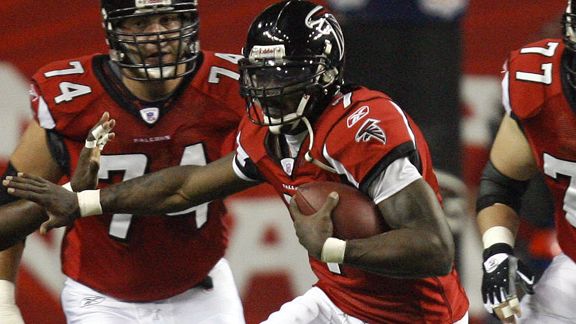 After recently meeting with the troubled suspended player in prison, former head coach Tony Dungy said that Michael Vick is seeking a second chance.
He enjoys helping troubled young men, and Vick, in Dungy's eyes, is simply one of them. Vick is serving a 23-month sentence for bankrolling a dogfighting conspiracy. Dungy wouldn't offer details about his meeting with Vick, but compared the quarterback's situation to many of the ex-offenders at the resource fair Wednesday.

"I think Michael is just like so many other guys that I have seen, so many other people who are nameless, faceless in that environment," Dungy said. "It's a young man that made a mistake and is looking for a chance to recover and move forward. That's where he is and that's where so many of the men who are here today are."
Dungy is doing a lot of good in this world and I for one hope that he can help Vick get his life back on track. But in the end, everything is in Vick's hands. He must surround himself with positive influences that will help him stay on the straight and narrow and keep him out of trouble. It appears that the wrong people heavily influenced Vick when he set up the dog-fighting ring, so it would be beneficial for him to only surround himself with folks that make sound decisions.