Pete Prisco's Top 50 NFL Free Agents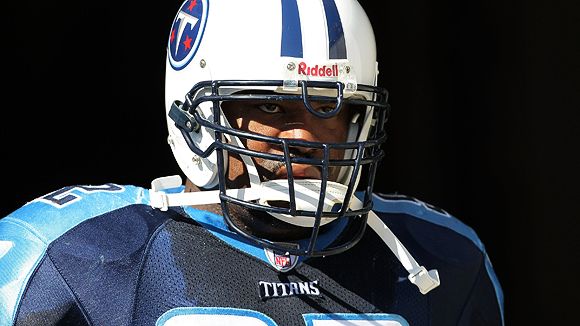 Pete Prisco of CBSSports.com ranks his top 50 NFL free agents and to no one's surprise, he has Titans' defensive tackle Albert Haynesworth ranked No. 1. No other free agent should be ranked ahead of Haynesworth given his age and talent. But anyone that thinks he isn't a major risk is fooling themselves.
Haynesworth wants $72 million, as in, seventy-two million dollars. He would be the highest paid defender in the league and while his talent is unquestioned, he's coming off a career season in a contract year. Would anyone be surprised if he caught Tommie Harris's disease and his production drops off after he gets paid? I wouldn't, and I firmly believe that if he winds up signing with the Redskins, there's a great chance he'll be a major disappointment considering Washington is the black hole for defensive linemen.
I think Prisco hit the nail on the head by ranking Ravens' center Jason Brown No. 2. Even though guys like Matt Birk (Vikings) and Jeff Saturday (Colts) will be available, Brown is the best center on the market and can help anchor the interior of somebody's line for years to come.
Where Prisco loses me is his ranking of the cornerbacks.
5. Bryant McFadden, CB, Pittsburgh Steelers: He's a solid starter and teams are always looking for corners. Plus, his best football will come in the next three years.

8. DeAngelo Hall, CB, Washington Redskins: He's not nearly as good as he thinks, but he played well for the Redskins after the Raiders let him go last season. But how does he play after he gets paid? He had to play well in Washington to get another big contract.

12. Philip Buchanon, CB, Tampa Bay Buccaneers: He started last year for the Bucs, and at 28 he still has some good football left. He's another player who is a perfect second corner.

31. Chris McAlister, CB, Baltimore Ravens: He's getting up in years and has injury issues last season, but he can still help a team for a year or two. When he's healthy, he can still cover well.

33. Ronald Bartell, CB, St. Louis Rams: He's a young player who emerged last year in his first as a starter. He's the kind of rising player teams need to sign.
McFadden is a good young player, but I don't know if he should be listed in the top 5 of available free agents. Hall proved last year in Oakland that he's an overrated and overpaid, while Buchanon is a classic underachiever and McAlister (as Prisco noted) is getting up there in years.
But how is Bartell the fifth best cornerback on the market? There's no way. He'll be overpaid (he's likely to command $40 million over five years), but he offers more upside than every free agent Prisco rated higher outside of maybe McFadden.