Dice-K DL stint proof that WBC is a bad idea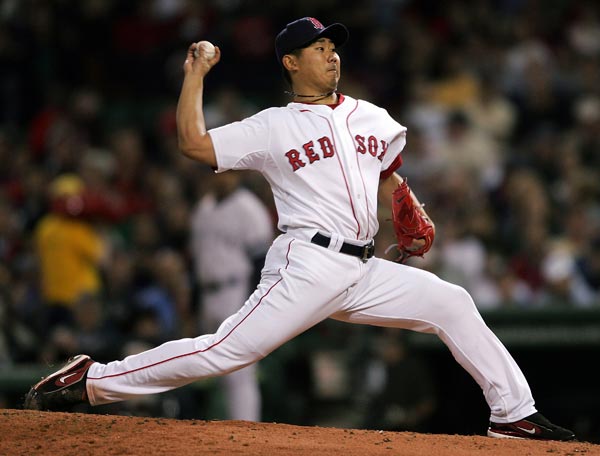 The Red Sox placed starter Daisuke Matsuzaka on the 15-day disabled list on Wednesday due to arm fatigue. Dice-K was brutal in his first two starts, yielding 14 total hits and nine runs in just 6.1 innings of work. He still struck out five, but he gave up three dingers and posted an ERA of 12.79.
Dice-K competed for Japan in the World Baseball Classic and while he only through 14.2 innings, it was obviously enough for him to suffer some arm fatigue. I know the WBC has rules so that pitchers don't get overworked playing in the tournament, but clearly that isn't enough because now the Red Sox will be without one of their best pitchers for two weeks.
The WBC is a fun tournament and it's interesting to watch MLB players compete against each other for their countries. But it isn't supposed to get in the way of the MLB regular season and clearly it has considering it had some affect on Matsuzaka's arm.
Bud Selig has to figure out a better format if he wants to continue this tournament going forward. One idea is to put it at the end of the MLB season, since all of the games are being played indoors anyway. It makes no sense for some of these pro ballplayers to be playing in a competitive tournament when they should be getting ready for spring training.