The Wildcat: Just a new/old formation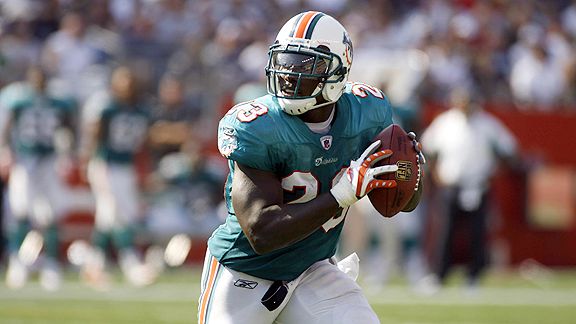 The Washington Post asked me to participate in their NFL blog "The League" for the 2009 season. Below is a recent post I wrote for the site about whether or not the Wildcat is here to stay.
In a day and age of video games and fantasy football, it's no wonder that a single formation can start a new craze.
The Wildcat is just a variation on the single-wing formation, yet based on the buzz it has received since last season, one would think that it's the eighth wonder of the world. (The formation is actually one of the things featured in the new version of Madden.)
The idea behind the Wildcat is to play 11 on 11 football instead of 10 on 11, which occurs when the quarterback hands the ball off to his running back and then stands idle behind the play. It's just one small advantage for the offense, which is why it has been effective at every level.
But this idea that the Wildcat is going to revolutionize the way NFL coordinators implement their offensive game plans is absurd. Most teams (including the Dolphins) use the formation in less than nine percent of their snaps on game day, which is a telltale sign that teams aren't going to suddenly ditch the use of a drop back passer to line their running back up at quarterback on the majority of their plays.
Those that say the Wildcat is a gimmick or that it doesn't have a place in the NFL haven't been paying attention. It forces defenses to spend time throughout the week in practice specifically game planning against it and also adds the element of surprise on game day.
That said, football isn't about one player, one coach or one formation. The Wildcat can be an effective tool, but there's a reason why teams only use it sparingly: It's just one formation in a NFL playbook.
To read the entire article, click here.