Rays pursuing Tribe ace Cliff Lee?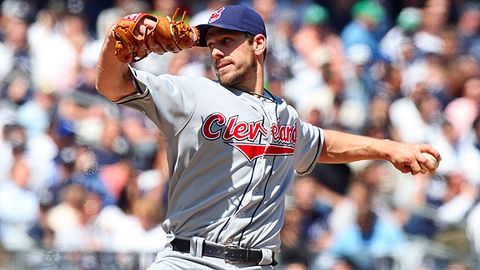 According to a report by Jon Paul Morosi of FOX Sports.com, the Indians are apparently considering trading ace Cliff Lee to the Rays for a couple of minor league prospects. Who those prospects are, however, seem to be the sticking point in Tampa pulling the trigger.
The article reports that Cleveland GM Mark Shapiro is asking for multiple high-end prospects in return for Lee, and that Shapiro specifically has his eyes set on Class AAA Durham pitcher Wade Davis. But the Rays value Davis, who is 8-6 with a 3.22 ERA in the minors this season and has a fastball that reaches 95 mph.
Along with Davis, we're also hearing rumblings that the Tribe want 22-year-old outfield prospect Desmond Jennings as part of the package for Lee. Much like some of the other outfielders (i.e. Carl Crawford and B.J. Upton) that have come up through Tampa's farm system, Jennings is big, strong and incredibly fast, but he's raw and he would need some more polishing in the minors before eventually making his major league debut.
It'll be interesting to see if the Rays and Indians can come together on a trade for Lee and what the eventual compensation would be. Considering Scott Kazmir's performance/injury troubles this season, Lee would be a tremendous addition to their rotation and could help close the gap between them and the Yankees and Red Sox.