Vikings show depth in win over Giants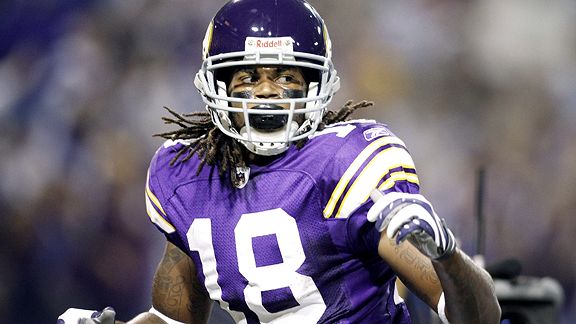 For the second straight week, the New York Giants were horrendous. In their pathetic 41-7 loss to the Minnesota Vikings, they proved that they need to rebuild. It's easy to accuse Eli Manning, but I'd put more blame on offensive coordinator Bill Sheridan. The Giants looked confused on each of their drives so it's no surprise that the Minnesota Vikings defense shut them down. Their only score came on a one-yard run by Danny Ware early in the fourth quarter. Still, Manning wasn't completely absent as he did manage 141 yards on 17 of 23 attempts. With this defeat, the Giants fail to make the playoffs for the first time in four years. Their fans deserved a solid effort but the Giants just didn't seem to care.
As for the Vikings, they straight up abused their opponents. Not only did they show up on defense, but their offense was even more impressive. Brett Favre posted possibly his best game of the season, repeatedly finding receivers Sidney Rice, Visanthe Shiancoe, and Percy Harvin. Gradually picking apart an uninspired Giants defense, Favre went 25 for 31 on attempts for 316 yards and four touchdowns. His passes to Rice were a sight to behold. Rice really worked for both of his touchdowns, running interesting routes to fool the coverage.
The Vikings will now await the results of today's game between the Philadelphia Eagles and the Dallsas Cowboys. If the Cowboys beat the Eagles and clinch the NFC East, the Vikings will get the buy in the first week of the playoffs.