Poll: How far do the Vikings have to advance to justify the whole Brett Favre saga?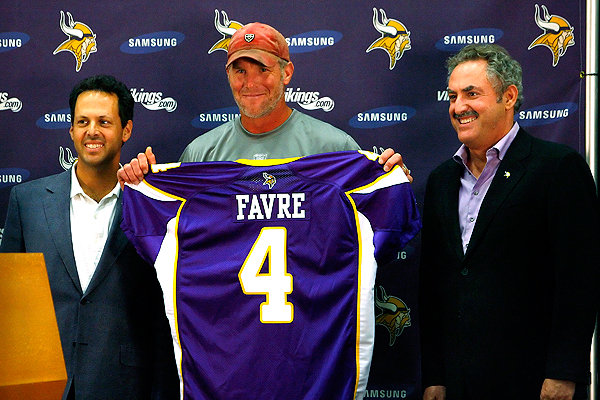 Here are the results of our recent poll:
107 total votes
23% — the playoffs
26% — the championship game
23% — the Super Bowl
27% — nothing can justify this
I'm a little surprised by the results. After all, the Vikings did make the playoffs last season, so just making the postseason again would seem like treading water more than making a step forward, so I don't know that it would justify the Favre saga.
Conversely, I threw in the "nothing can justify this" as kind of a joke, but it ended up being the top answer. I guess Favre fatigue outweighs common sense to some degree. Do people honestly think that even if the Vikings represent the NFC in the Super Bowl this season that the Favre signing is still not justified? That doesn't make a whole lot of sense, does it?
Tell me why I'm wrong.
(P.S. As a long-time Packer fan, my stomach turns every time I see Favre anywhere near the color purple.)