2010 Fantasy Baseball Preview: Catchers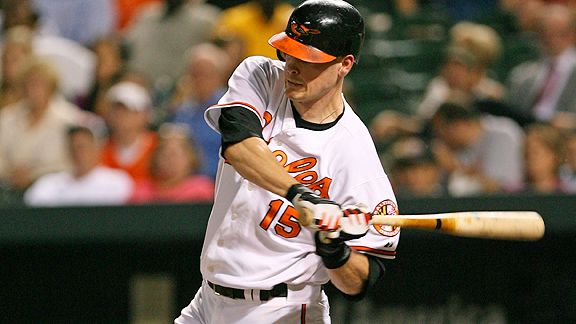 All 2010 Fantasy Articles | 2010 Position Rankings
If you're like most guys, you hate shopping. You'll wait until one of the sleeves is coming off your shirt before you even think about heading to the mall to buy new clothes. And even then, it takes your significant other to say, "Are you seriously going out in public like that?" before you actually turn the keys in the ignition and embark on one of the most annoying days of the year.
Once you've pinpointed where you want to shop, the clearance rack usually calls out to you like that 50-inch plasma at Best Buy. It draws you in and once you've selected six shirts for a grand total of $22.50, you've completed your clothes shopping for the year.
Drafting a catcher in fantasy baseball is sort of like when guys go shopping for clothes. Once you finally come to realization that you need them, shopping in the bargain bin (or the clearance rack, or whatever other analogy you prefer) isn't a bad way to go.
Unless your opponents fall asleep on Joe Mauer and he drops in your draft, nabbing one of these seven catchers is a good way to fill category voids that were created in earlier rounds. By the end of the year, there probably won't be a huge gap between one of these catchers and one of the top 3 (Mauer, Brian McCann and Victor Martinez) that your buddy just had to have. (He's probably the same guy that likes dropping $100 on a new shirt and buys another once the color starts to fade.)
Matt Wieters, Orioles
There's a good chance that you'll miss out on Wieters because there will be someone in your league that has an infatuation with youngsters that have extreme upside and will take him a round or two early. That's okay. But if he does happen to fall, grab him because 2010 might wind up being the 23-year-old's breakout season. After hitting .259 in a little over a month before the All-Star break, Wieters finished his rookie season on a tear while hitting .288 with nine dingers and driving in 43 RBI in 96 games. In September, he hit .362 with three homers and drove in 14 RBI while hitting in the No. 3 spot of Baltimore's improving lineup. Assuming his success at the end of the 2009 season carries over, Wieters is the one player in this group that is worth taking a round before you're ready to select a catcher (assuming he's still available, that is).