NBA Rumors: Stoudemire, T-Mac, Brand and more draft talk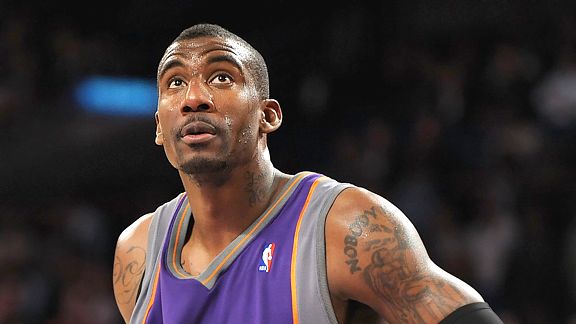 According to the same source that disclosed Terry Porter was about to be fired as Suns coach, the Rockets are leaning toward swapping Tracy McGrady's expiring $22M contract, Carl Landry and Aaron Brooks for Leandro Barbosa and Stoudemire, who owns an escape clause after next season and is demanding an extension this summer to waive it.
I'm not sure what the upside is for the Suns. Stoudemire will likely opt out of his contract after the season, so they aren't gaining any financial flexibility. They do get a couple of good young players (Landry and Brooks), but is that really enough? McGrady is a very good player when healthy, but he can't seem to stay upright.
This would be a bold move for the Rockets, but it would leave them awfully thin at point guard. Kyle Lowry would be the only experienced PG on the roster, but Houston could use its mid-level exception to go out and get a veteran like Andre Miller or Mike Bibby, though the MLE may not be enough.
Posted in: NBA, NBA Draft, News, Rumors & Gossip
Tags: 2009 NBA Draft, 2009 NBA free agency, 2009 NBA free agents, Amare Stoudemire, Amare Stoudemire rumors, Elton Brand, Elton Brand rumors, NBA Draft, NBA Draft rumors, NBA free agency, NBA free agency rumors, NBA rumors, Ricky Rubio, Ricky Rubio draft, Shawn Marion, Shawn Marion rumors, Tracy McGrady, Tracy McGrady rumors, Tyreke Evans, Tyreke Evans draft, Tyreke Evans rumors