Decade Debate: 10 Pivotal MLB Trades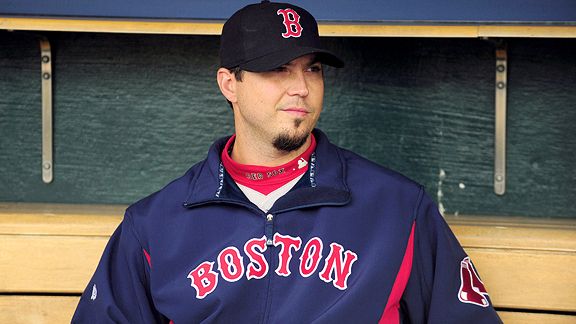 There have been countless trades this past decade in the MLB, with some obviously more significant than others. But what were the most pivotal deals of the past 10 years? As part of our Decade Debate series, here are 10 trades in the past decade that turned out to be pivotal for one or both of the clubs involved. Keep in mind that the trades didn't have to be blockbuster in order to be pivotal. So if you're wondering why you see the Mets' acquisition of Johan Santana in the honorable mention section, don't forget that New York has yet to even make a playoff appearance since that trade.
10. Red Sox trade "No-mah."

While many Boston fans were sad to see Nomar Garciaparra traded to the Cubs as part of a four-team deal that sent Orlando Cabrera and Doug Mientkiewicz to the BoSox, they can't deny that the deal worked out in the end. Thanks to the contributions of Cabrera and Mientkiewicz during the year, the Red Sox went on to win the 2004 World Series – their first in 86 years. A groin injury derailed Nomar's days in Chicago, although he did wind up getting a World Series ring for his half season in Boston. It was well-deserved recognition for a player that had meant a lot to the Red Sox organization.
9. Brewers land CC.

Did the Brewers win a World Series after unloading prospects Matt LaPorta, Zach Johnson, Rob Bryson and Michael Brantley for CC Sabathia in 2008? No, but that hardly takes away from Sabathia's value that season. He virtually lifted Milwaukee into the postseason almost single-handily that year by posting an 11-2 record with a 2.70 EA. Granted, he was rocked for five runs in only 3.2 innings by the Phillies in Game 2 of the 2008 NLDS, but the fact that he finished sixth in the NL MVP award voting that year proves how much he meant to Milwaukee.
Posted in: MLB
Tags: Best mlb trades, best mlb trades of '00s, best mlb trades of the decade, biggest mlb trades, biggest mlb trades of the decade, CC Sabathia, CC Sabathia Brewers trade, Cliff Lee, Cliff Lee Phillies trade, Curt Schilling Diamondbacks trade, Curt Schilling Red Sox trade, End of Decade Sports, Hanley Ramirez Marlins trade, Josh Beckett Red Sox trade, Manny Ramirez, most pivotal mlb trades, top mlb trades