Blogging the Bloggers: Plax's first night in jail, Tennessee's dance team & more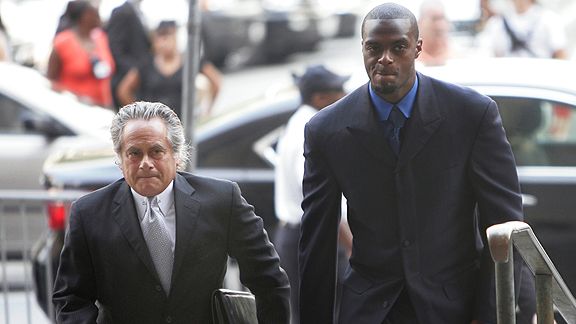 – YARDBARKER (via NO GUTS, NO GLORY) notes that it was a tough first night in jail for former Giants' receiver Plaxico Burress. Apparently one of the other inmates yelled out, "The Giants suck!" Inmates, they have no regard for anyone's feelings…
– DRAFT ZOO highlights the Week 4 games to watch in college football, while also breaking down the keys to victory for certain teams.
– UNCOACHED noticed that the University of Tennessee dance team likes to party.
– REAL CLEAR SPORTS lists the top 10 surprises of the 2009 MLB season.
– THE BLEACHER REPORT writes that in the race for quarterback supremacy, the NFC is closing in fast with signal callers like Drew Brees, Eli Manning, Jay Cutler and Matt Ryan.