T.O. to have his own reality show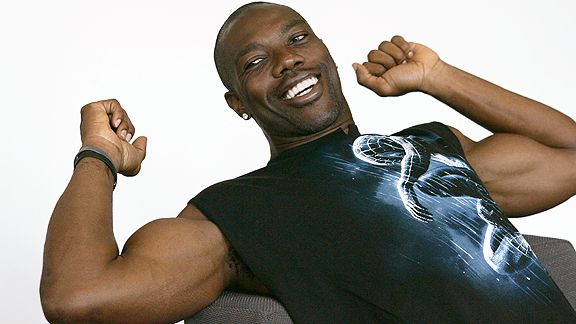 Terrell Owens is going to have his own VH1 reality show where cameras will follow him around as he goes through his first minicamp with the Bills.
VH-1 confirmed Tuesday that filming of the Buffalo portion of T.O.'s television reality show will begin Sunday, a day before the Bills open minicamp. The footage is being gathered for a series that follows the day-to-day life of the high-profile star receiver. It is scheduled to premier on the cable network in late July.

Owens reached the deal with VH-1 in January while still a member of the Dallas Cowboys. Producers had to scramble to change plans after Owens was released by the Cowboys on March 5, and then signed with the Bills two days later.

Filming of the series coincidentally began the week Owens was released by the Cowboys, and is scheduled to run through June.
I've fought admitting this over the past couple weeks following the draft, but we've officially reached the dead time in the NFL – or as I like to call it: "Hell." When you're down to writing about T.O.'s reality show, it's time to crawl into a hole for a couple months until training camp starts.
God I miss football…I miss its laugh, its warm embrace, and I miss the way it made me feel in the morning.