Merriman upset with Chargers' GM over comments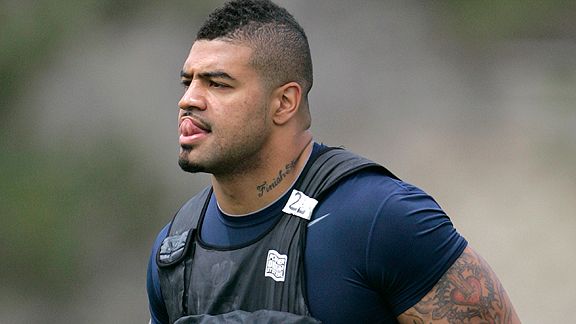 Chargers linebacker Shawne Merriman is upset after general manager A.J. Smith described San Diego's play this year as being "soft" at times.
On Wednesday, Smith was quoted in The San Diego Union-Tribune as saying, "Everything is wrong with it right now. I'm not the least bit happy in a lot of areas. I've seen us be tough and physical to soft and bewildered."

Merriman at first declined to comment, which would have been a first in his five-year career.

"I don't know too much of that. That's an opinion of a person, and it's not needed," Merriman said. "We know that we have to play better. We met for an extra hour and a half as a defense as a whole to discuss what we need to do and things we need to do to get better. And we're going to make adjustments in this locker room as far as players and our attitudes and getting after people a little more. But all that extra [stuff] is not needed at all."

Merriman said it would be easier to absorb such talk if it came from a teammate.

"The only opinions that matter to me are the ones in this locker room. Anything else, it doesn't matter," he said.
Merriman's comments in reaction to what Smith said weren't that bad. In some respects he's right – comments from a GM regarding the play of a team aren't needed.
That said, the Chargers' defense hasn't been as aggressive as in year's past. They allowed the Steelers to do whatever they wanted last Sunday night and even when Jacob Hester gave them new life with his fumble recovery-turned-touchdown, San Diego's defense sat back as Pittsburgh strolled back down the field and put seven more points on the board. When they absolutely needed a stop, they couldn't get one.
So no, Smith's comments aren't needed. Nor are they off the mark.