2009 NBA Preview: Southwest Division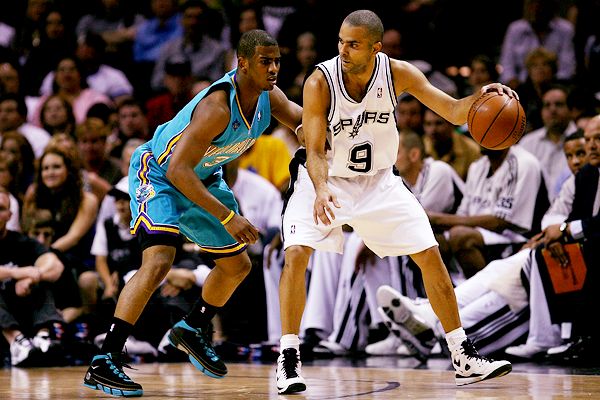 This year, we're doing a division-by-division preview with quick-hitting analysis for every team in the league. If a franchise is a legitimate championship contender, I'll focus on what stars have to line up for a title run. If a team is a playoff "also-ran," I'll identify the weaknesses that have to be shored up via trade, free agency or draft over the next couple of seasons to make it a contender. If a team is likely to miss the playoffs, I'll take a look at the salary cap, and provide a blueprint for how the team should proceed in the near future to get back in the postseason. At the end of each divisional preview, I'll provide some (random) thoughts for the fantasy hoopsters out there.
For each division, I'll pick the order of finish. You'll also see the team's league-wide preseason rank in parenthesis. Be sure to check back over the course of the next couple of weeks for previews of each division.
San Antonio Spurs (3)

Did the Spurs do enough this summer to make another title run? On paper, it sure looks like they did. They added Richard Jefferson to shore up the small forward position, which has declined as Michael Finley and Bruce Bowen have aged. He's a good defender, especially when he's not asked to score 20 points a game, and the Spurs won't put him in that position. The Spurs also signed Antonio McDyess, who is 35 years old, but was quite productive last season as he proved that he still has some gas left in the tank. San Antonio also had the luxury of a top 10 talent (DeJuan Blair) falling into its lap in the second round of the draft due to concerns about his knees, which served him quite well at Pitt. And, of course, the Spurs return their three principals. Tony Parker has developed into one of the best point guards in the game, Manu Ginobili is a clutch closer, and Tim Duncan is still Tim Duncan. Since his game isn't dependent on athleticism, it continues to age well. The key for the Spurs is staying healthy. If Parker, Ginobili, Duncan and Jefferson are all healthy heading into the playoffs, San Antonio will be a very tough out, even for the Lakers.
Posted in: Fantasy Basketball, NBA
Tags: 2009 fantasy basketball, 2009 NBA preview, 2009 Southwest Division Preview, Dallas Mavericks, Dallas Mavericks preview, Fantasy Basketball, Houston Rockets, Memphis Grizzlies, Memphis Grizzlies preview, NBA preview, New Orleans Hornets, San Antonio Spurs, San Antonio Spurs preview