Cubs' Ramirez seperates shoulder, out 4-to-6 weeks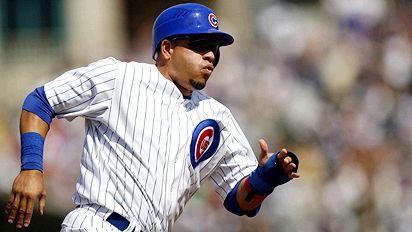 Cubs' third baseman Aramis Ramirez separated his shoulder making a diving catch during Chicago's 3-2 loss to the Brewers on Friday night and is expected to miss the next 4-to-6 weeks.
Ironically, the Cubs traded outfielder Joey Gathright to the Orioles in exchange for infielder Ryan Freel earlier in the day, which at least takes a little of the sting out of losing Ramirez. Freel does have experience playing third base and will likely split time there with Aaron Miles and Mike Fontenot in Ramirez's absence.
The loss of A-Ram is a tough blow considering the Cubs just placed ace Carlos Zambrano on the disabled list less than a week ago due to a hamstring injury. Ramirez was hitting .364 with four home runs and 16 RBI before the injury, so Chicago will not only be without their No. 1 pitcher for the next couple weeks, but also one of their prominent bats.
The Cubs were 2.5 games back of the Cardinals entering Saturday's action.