Five players with something to prove at the 2011 NFL scouting combine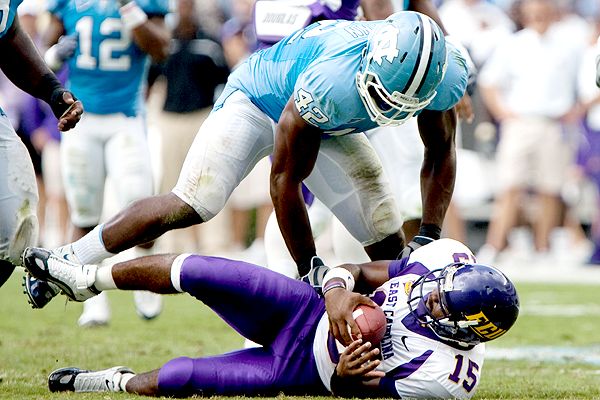 Honestly, there's not one player who doesn't have something to prove at this year's scouting combine. Along with how they perform at their Pro Days, the combine might as well be a job interview for draft-eligible prospects. But below are five guys who stand out as players who have a lot on the line this week in Indianapolis.
Ryan Mallett, QB, Arkansas
Reports have surfaced that Mallett bypassed entering the 2010 draft because he had a drug addiction problem. There are also concerns about his decision-making, his leadership abilities and whether or not he can stand up to pressure when the pocket collapses. Some have even labeled him the next Ryan Leaf, which is the kiss of death for any quarterback prospect. But even with all the questions that surround him, he's 6-6 and 238 pounds, is an ideal pocket passer and has a cannon for a right arm. He won't run or do any of the agility tests at the combine, but he will throw and interview with teams. I have no doubt that he'll impress scouts with his physical skills, but he better put his best foot forward during interviews because teams will want to know what kind of character he has. Passing the mandatory drug test wouldn't be a bad idea either.
Robert Quinn, DE/OLB, North Carolina
Quinn missed the entire 2010 season for his involvement in an agent scandal. If he played well last year (or played at all), he may have been the top pass rusher taken in this year's draft and a surefire top 10 pick. But because of his suspension, he won't be able to live on his physical skills alone. There's no doubt that he has the talent to be better than Aldon Smith, Da'Quan Bowers, Cam Jordan and the rest of the defensive ends in his year's class, but the time is now for him to start erasing doubts about his character.