Patriots have issues; Jets have new life under Ryan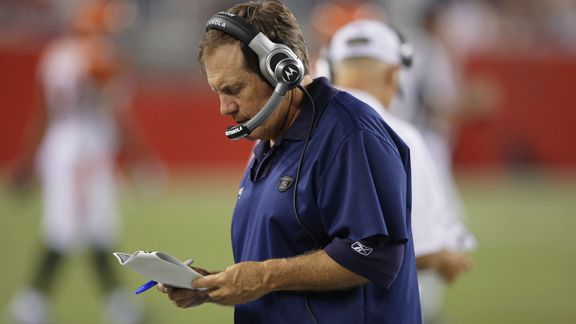 Pundits warned after the Patriots barely beat the Bills on Monday night that it's ignorant to come to conclusions after Week 1.
Well, it's only Week 2 and I've already come to this conclusion: Bill Belichick's team has issues. They're still 1-1 after their 16-9 loss to the Jets on Sunday, but New England is a Leodis McKelvin kneel-down away from being 0-2 right now.
New England's pass protection might be at the forefront of the Pats' problems. The offensive line struggled to control the penetration that New York was able to generate throughout the game and the Pats were also unable to pick up a crucial 3rd and 1 at their own 38-yard line trailing 16-9. That's a telltale sign that the horses up front for the Patriots aren't getting the job done.
Posted in: NFL
Tags: Bill Belichick, jets game, jets score, Mark Sanchez, Mark Sanchez Jets, New York Jets, nfl scores 2009, ny jets, Patriots, patriots vs jets, pats vs jets, Rex Ryan, Tom Brady