The five most (potentially) intriguing names on the MLB trade market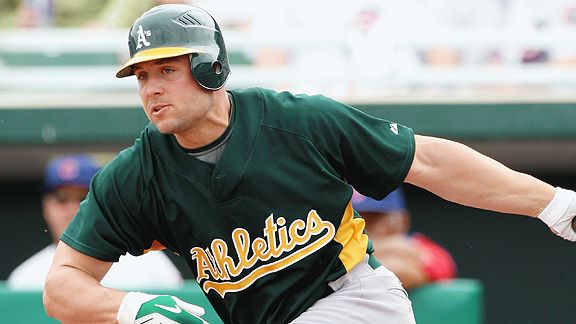 With the All-Star break quickly approaching, many MLB teams are trying to figure out whether or not they'll be buyers or sellers later this month. It's a tricky game front offices must play, because they don't want to alienate their fans by suggesting that their club is already out of contention with half the season left to go, but teams also don't want to miss out on adding a piece for the future because they're hanging onto a veteran that won't play a significant role down the line.
That said, I've compiled a ranking of the five most intriguing names that either are on the trade market, or could be. Granted, every player outside of guys named Pujols, Jeter and Howard could potentially be on the trade market, but I tried to keep the list to only those names that continue to pop up in the weekly rumor mill, whether their teams have officially those names as available or not.
Two names you won't find on the list are Dan Haren and Jake Peavy, even though they have been brought up in various trade rumors. The Diamondbacks aren't going to trade Haren unless some team offers a ridiculous package (as in multiple top prospects) and Peavy's injury situation has all but killed his trade value. I would be shocked if either player gets dealt this season.
Posted in: MLB, Rumors & Gossip
Tags: A's trade rumors, Baseball trade rumors, Braves trade rumors, Cardinals trade rumors, Garrett Atkins, Garrett Atkins trade rumors, George Sherrill, George Sherrill trade rumors, Giants trade rumors, Jermaine Dye, Jermaine Dye trade rumors, Matt Holliday, Matt Holliday trade rumors, MLB rumors, MLB trade rumors, Nationals trade rumors, Nick Johnson, Nick Johnson trade rumors, Red Sox trade rumors, Yunel Escobar, Yunel Escobar trade rumors