2009 NHL Preview: Minnesota Wild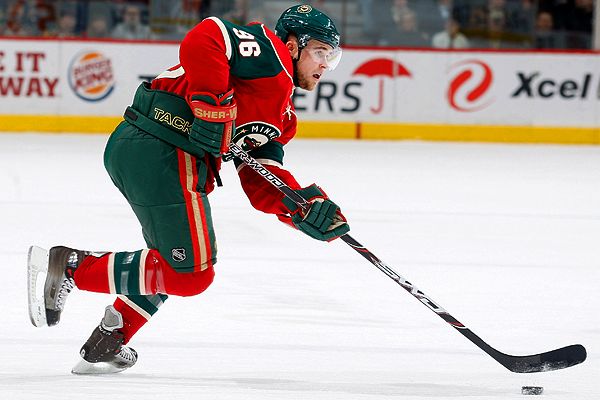 We've partnered with On Goal Analysis to bring you a team-by-team preview of the upcoming NHL season. (Just scroll down on the OGA website and hit the calendar.) Here is the preview for the Minnesota Wild…
Team Play: ISSUE – What? Offense!? In the blink of an eye, the oft injured and sometime heart-questioned Marian Gaborik was out the door, winging his way eastward to The Big Apple (where he promptly did not skate on Day 1 of training camp to rest his groin). Had there been any panic, it was short lived as Martin Havlat entered the scene, somewhat angry with Chicago and looking like he is ready to seek retribution for their how they dealt with him. (Game 11 on 26 October is your target as the Wild travel to The Windy City for their first meeting of the season.) The healthy and high-flying Havlat of last season, it seems, is just the kind of offensive direction this team is heading for under new coach Todd Richards and GM Chuck Fletcher.
The early CBS Sports page for the Wild indicates a No. 1 line of Brunette-Koivu-Havlat from left to right, and Pouliot-Sheppard-Miettinen on No. 2. Take that with a grain of salt – Mike Russo's interview with GM Chuck Fletcher indicates the team is going into camp with experimentation in mind. In fact, the camp-opening game on 13 September had the same No. 1 line as above with Havlat netting 1 G and 1 A for his team's 2-1 scrimmage victory. The line they played against was Clutterbuck-Bouchard-Miettinen which may or may not wind up being the No. 2 unit – Pouliot and Sheppard stayed together but Owen Nolan was their third. Keep a watchful eye on training camp as the team solidifies their lines for the new system.
Click here to read the rest of the preview (which includes the site's unique Playoff Qualifying Curve and fantasy information) at the On Goal Analysis site.