Mike Holmgren declines offer from Seahawks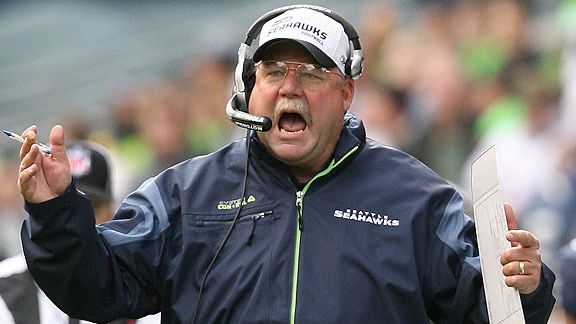 ESPN.com is reporting that Mike Holmgren has declined the Seahawks' offer for a senior leadership position.
"I sincerely thank Paul Allen and Tod for all their support over the years," Holmgren said in a statement. "I thank them for reaching out to me and we conclude these discussions as friends."

Holmgren has also been interested in joining the Cleveland Browns. He spent two days meeting with Browns owner Randy Lerner earlier this week.

Holmgren said on his radio show in Seattle on Friday that he planned to give Lerner an answer "sooner than later" but added there was no definite timetable. It may have accelerated after he declined an offer to rejoin the Seahawks.

"It's a wonderful opportunity for anybody," Holmgren said of his visit to Cleveland. "It's about as good a job situation as you could ask for in this business."
One would think that Holmgren either wants a bigger role, more money or more power. If that's the case, he's going to get those three things in Cleveland, which probably means he has made up his mind to join the Browns.