Delaware State forfeits game so it can play Michigan, cash in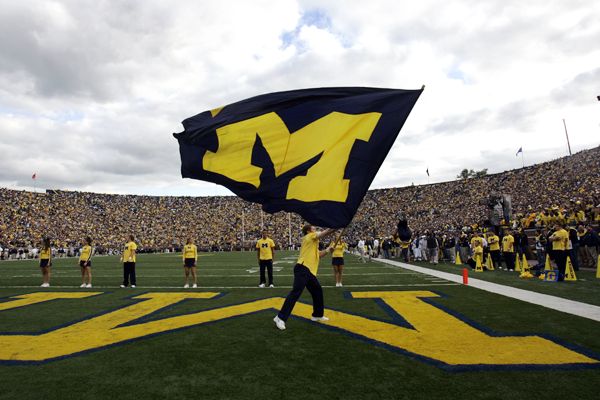 Delaware State's football team is already 0-1 this season after the school forfeited a game against rival North Carolina A&T so it could play Michigan instead.
North Carolina A&T said Wednesday that Delaware State will forfeit their game this season because the two sides couldn't settle on a date to renew the rivalry.

A&T officials said in a statement that the forfeit stems from a conflict created by an Oct. 17 game between the Hornets and Michigan. The Hornets and the Aggies were to play on that date.

Both schools tried to move the game to Nov. 14, but that presented another conflict between the Hornets and their game with Norfolk State. Delaware State then decided to forfeit the game with North Carolina A&T.
I have several problems with this, the biggest of which being the athletic department at Delaware State using the football team as chum so that they can score a huge payday. I know the money they get from the game could go right back into the program and maybe I'm being too judgmental as an outsider, but doesn't anyone else have a problem with what Delaware State is doing here?
Another issue I have is the fact that even though they get a win, North Carolina A&T loses a game on their schedule. How is that fair to their players? Furthermore, how is it fair to the players at Delaware State that they don't get to play a rival because they have to be used as tackling dummies at Michigan so that their athletic department can get a fat check?
And before anyone says it, yes, I know Appalachian State beat Michigan at the Big House a couple years ago. (I was actually in attendance that day.) But App State is also a FCS powerhouse, whereas Delaware State didn't even finish .500 last season. Could the Hornets knock off the Wolverines? After watching the crap effort Rich Rodriguez put together last year, absolutely Delaware State could win. But what's more likely, another massive upset or a 56-10 thrashing?