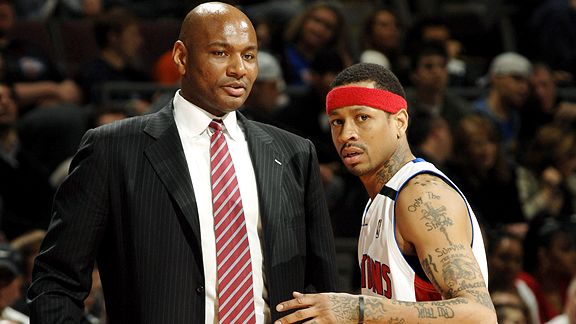 Hours before the start of NBA free agency, Detroit Pistons president Joe Dumars made a splash of a different sort Tuesday, firing coach Michael Curry after just one season amid ongoing concerns about Curry's command of the locker room and fears that keeping him could hamper Detroit's offseason business.

NBA front-office sources told ESPN.com that the Pistons — projected to have more spending money than any team in the league when the market opens for business at 12:01 a.m. ET Wednesday — had been contemplating the move for weeks after Curry's rocky debut season, and decided to go ahead with the change, in part to help maintain their position as the team with the most free-agent ammunition this summer.

The Pistons went 39-43 under Curry in a tumultuous 2008-09 campaign that ended with a first-round playoff sweep against Cleveland. Curry gradually lost support from some of Detroit's veterans — most notably popular shooting guard Rip Hamilton — after he elected to move Hamilton to the bench to accommodate November trade acquisition Allen Iverson.
The article mentions Avery Johnson and Doug Collins (whose name is seemingly mentioned for every head coach opening) as possible replacements.