2010 BCS Bowl Preview: 5 Things to Watch for in the Fiesta Bowl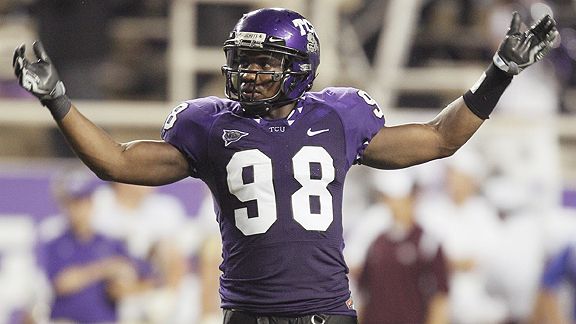 One of the more intriguing matchups of the 2009-2010 bowl season takes place in Glendale, Arizona when No. 4 TCU takes on No. 6 Boise State in the Fiesta Bowl on January 4. As part of our 2010 BCS Bowl Preview, here are five things to watch for in the 2010 Fiesta Bowl.
1. The most controversial matchup of the bowl season
The TCU-Boise State matchup represents everything that's wrong with the current BCS system. Instead of these two teams having the opportunity to prove themselves against BCS conference teams, the Horned Frogs and Broncos will play each other…again. These same two teams squared off last year in the Poinsettia Bowl and while it was a tightly contested game, true college fans would rather see how TCU and Boise would fair against a program like Florida or Georgia Tech. Instead, neither team will be able to prove much, which is exactly how the BCS wants it. Nevertheless, this is an exciting matchup that comes fully stocked with plenty of intrigue and drama associated with the game.
2. TCU's No. 1 defense vs. Boise's No. 1 scoring offense
It doesn't get any better then when the No. 1 defense in the country gets to take on the No. 1 scoring offense. Along with being first in the nation in total defense, the Horned Frogs have the sixth best scoring defense, the third best run defense and the fourth best pass defense. Thanks to Jerry Hughes, Daryl Washington, Tank Carder and a host of others, TCU arguably has the fastest and most aggressive defense in the nation. But don't expect the Broncos to cower to the Frogs' dominant defense. Led by quarterback Kellen Moore, Boise ranks first in scoring, 20th in rushing and 30th in passing. They average over 44 points per game, are No. 1 in sacks allowed and 8th in total offense. But if there was one thing they struggle with, it's red zone efficiency. Thanks to their spread offense, Boise can score quickly with big plays. But the closer they get to the end zone, the harder it becomes for them to score because they lack a power running game. Can Boise improve in that area in order to beat TCU?