Miami doctors who prescribed hCG to Manny are being probed by DEA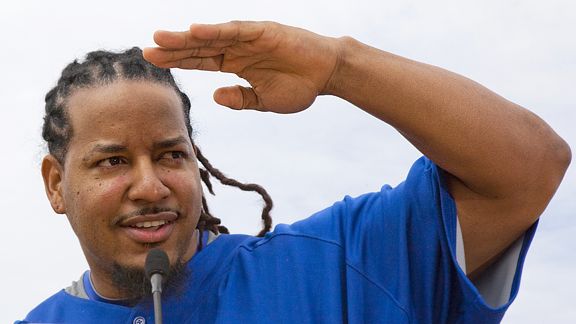 The Miami doctors who allegedly prescribed Manny Ramirez with hCG are being probed by DEA investigators according to a report by ESPN.com.
Investigators believe the prescription for human chorionic gonadotropin, known as hCG, was written by Pedro Publio Bosch, 71, a physician who has practiced family medicine in Florida since 1976. His son, Anthony Bosch, 45, is believed to have worked as a contact between his father and Ramirez. It's unclear how far along the DEA is in its inquiry but sources indicated that investigators want to know whether either man ever procured improper or illegal prescriptions for other people. DEA officials could not immediately be reached for comment.

Pedro Bosch practices in a medical building located across the street from Coral Gables Hospital in Coral Gables, southwest of Miami.

Bosch, through his attorney, declined to comment. Anthony Bosch could not be reached for comment.

Anthony Bosch is well known in Latin American baseball circles, sources say. His relationships with players date at least from the earlier part of the decade, when he was seen attending parties with players and known to procure tickets to big league ballparks, especially in Boston and New York.
If Anthony Bosch is well known in Latin American baseball circles and hooked up Manny with hCG, then what other ball players has he helped? Hmm…