Marc Stein's trade talk: Amare, Tyson, Richard Jefferson and more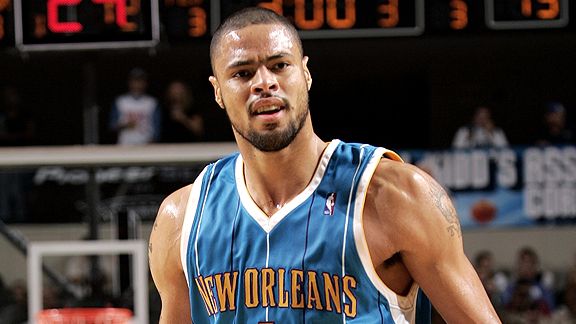 The trade deadline is Thursday, and trade talk is really heating up. Marc Stein gives us the latest.
Two rival executives we spoke with Sunday night immediately wondered whether the Suns' decision to replace Terry Porter with Alvin Gentry would convince Phoenix to "tap the brakes," as one put it, on its Stoudemire talks. If the Suns are going to try to recapture a semblance of what they had under Mike D'Antoni, with the only holdover from D'Antoni's staff taking over, you can understand why Gentry would prefer to have Stoudemire for the rest of the season to help the cause.
Stoudemire is still under contract for another season, so it wouldn't hurt the Suns if they wanted to see what Gentry could do with this group before moving their star player over the summer. I'd say that the Porter firing makes it more likely that Stoudemire stays put, though I'd still put the chances at better than 50/50 that Amare is moved before the trade deadline.
Read the rest after the jump...
Posted in: NBA, Rumors & Gossip
Tags: Alvin Gentry, Amare Stoudemire, Amir Johnson, Chris Wilcox, Drew Gooden, Jason Thompson, Joakim Noah, LaMarcus Aldridge, Luke Ridnour, Miami Heat, Michael Beasley, Mike D'Antoni, New Orleans Hornets, Oklahoma City Thunder, Peja Stojakovic, Phoenix Suns, Ramon Sessions, Rasheed Wallace, Richard Jefferson, Sergio Rodriguez, Terry Porter, Thabo Sefalosha, Toronto Raptors, Travis Outlaw, Tyrus Thomas, Tyson Chandler