The latest on the Lamar Odom saga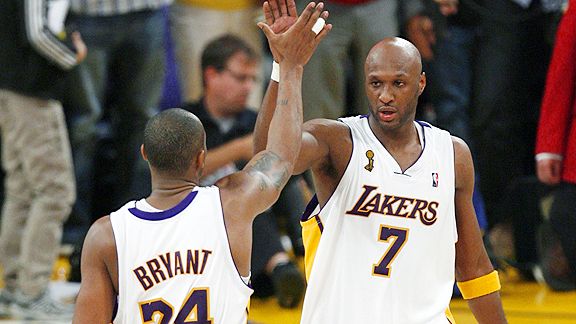 Jim Hill reported yesterday that Odom was scheduled to meet with Pat Riley and Dwyane Wade about joining the Heat.
Talks have resumed with Odom and the Lakers, but they remain pessimistic that Odom will return.
Hmm. This is the first I've heard about the Lakers being "pessimistic." All of the national coverage of this story has suggested that it's pretty much an inevitability that Odom will return to the Lakers.
The LA Times Laker Blog has this to say…