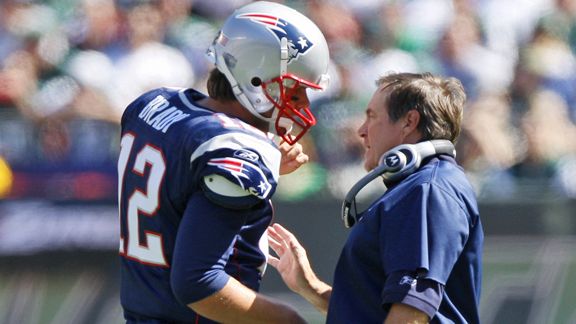 The general consensus surrounding the New England Patriots these days is that the sky is falling.
Tom Brady doesn't look the same.
Bill Belichick can't win without his coveted videotapes.
The entire defense is a mess.
It's true – the Patriots are in trouble. Brady didn't look comfortable last week as the Jets' defense used multiple looks to confuse him at the line. He generally looked confused and befuddled as Rex Ryan sent extra defenders from all angles and for Brady to look confused and befuddled is a telltale sign that things aren't right in New England's world.
But doubting Brady and Belichick when their backs are against a wall is about as smart as taking anything Skip Bayless says to heart. It's just not wise to write off the Pats, especially coming off a loss.