Wise move? Saints make Jahri Evans richest guard in NFL history.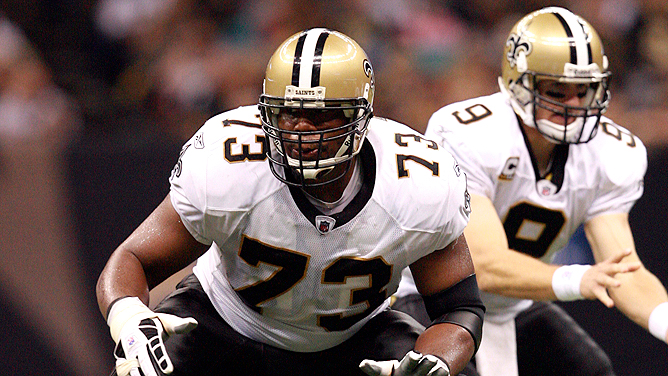 The Saints officially announced on Wednesday that they have reached a seven-year contract extension with All-Pro guard Jahri Evans. The contract is believed to be worth $56.7 million, which would make Evans the richest interior offensive lineman in NFL history.
The first thing that seems to get brought up when a contract like this is announced is whether or not the team is making the right decision. Paying a guard $8.1 million annually is a huge financial risk, but in the case of Evans – he's worth it.
A four-year starter, Evans hasn't missed a single game in his career and is only 26. He's now under the Saints' control through 2016 (Evans will be 34 at that point) and considering guards have long shelf lives, it's a wise investment for New Orleans. (Let's not forget that Evans is arguably the best all-around right guard in the league, either.)
Good teams have to shell out big bucks in order to keep their core together. Evans is a great player and will likely be worth the contract in the end.