Giants sign starter Brad Penny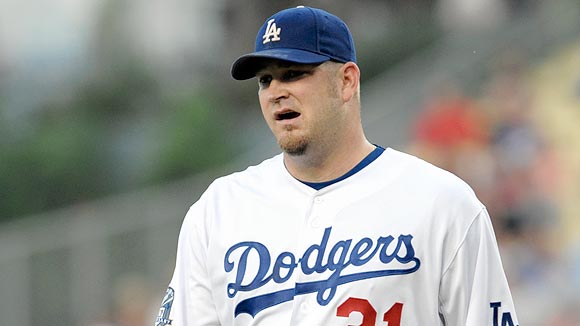 After he went unclaimed at the 1:00 p.m. deadline on Monday, Brad Penny became a free agent and according to SI.com, has signed with the San Francisco Giants.
Initially, no one claimed Penny because a claiming team would have been responsible for the remainder of his contract. The Giants only have to pay him the pro-rated portion of the big-league minimum of $400,000, which will be less than $100,000.
Putting aside Penny's numbers this season (7-8, 5.61 ERA), this is a quality signing by the Giants. He's familiar with the NL West after pitching for the Dodgers for four and a half seasons and also offers an upgrade over Joe Martinez, who had been filling in for Randy Johnson after the Big Unit was placed on the DL with a shoulder injury in early July.
Pitching in the spacious AT&T Park should only help Penny's performance, especially considering he had issues keeping the ball in the yard while playing in Boston this season. He should also be plenty motivated to join a contender, especially a contender whose rival is the team that Penny had a falling out with at the end of last season (the Dodgers).
Considering that Penny comes cheap, is still throwing in the mid 90s and will make an impact immediately, he's a perfect fit for a Giants team that is coming off a sweep of the Rockies and is now tied for the NL Wild Card.