Ravens hire former Browns' GM Kokinis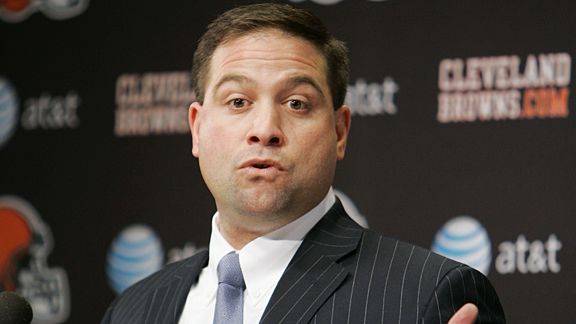 The Ravens announced on Tuesday evening that they've hired former Browns' general manager George Kokinis as their Senior Personnel Assistant. Kokinis was once the Ravens' director of pro personnel from 2003 to 2008 before he was hired as Cleveland's GM.
From the Baltimore Sun:
"It's good to have George back," general Manager Ozzie Newsome said in a statement. "He will help evaluate college and pro players, plus work with Pat [Moriarty], the Ravens' vice president of football administration].

"George knows the game, understands what it takes to win, and he will help us find players who will help us win. He has done that before for us."
There were rumors that Kokinis was escorted from the Browns' team facility by security after he was fired last November. The team later denied the report, but then released a statement saying that Kokinis was "no longer actively involved with the organization." Rumors also circulated that current Cleveland head coach Eric Mangini had some involvement with Kokinis' firing, which is noteworthy considering the two are/were close friends.
Regardless, Kokinis has experience as a scout in the Ravens' organization. He served as the team's northeast area scout from 1996 to 1999, so one would think that he would return to a similar role. Under Newsome, Baltimore has had one of the best scouting departments in the NFL and adding Kokinis should only make them stronger.