Twenty-five random MLB trade thoughts and predictions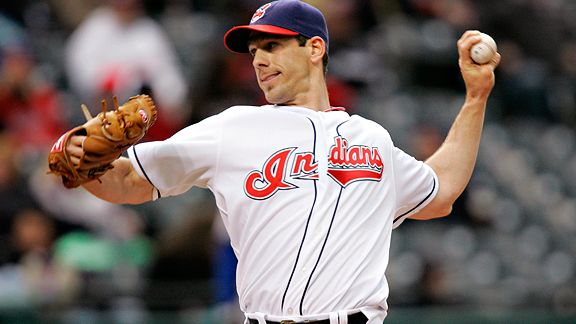 With the MLB trade deadline approaching on Friday, I have zero time to waste writing a creative intro that you'll either a) take the time to read or b) take the time to read.
So I'll cut right to the chase: I have got about a million random thoughts and predictions (25, actually) bouncing around in this noggin of mine, so I've decided to compile them in one heaping pile of organized chaos below. Feel free to add your own thoughts and predictions in the comments section and then we can play a couple rounds of "I told you so!" after the trade deadline passes on Friday.
1. I was close, but wrong with my prediction early last week that the Blue Jays will trade Roy Halladay to the Phillies. They would have traded him to the Phillies, but Philadelphia didn't want to give up a promising major league starter in J.A. Happ, their top minor league pitching prospect Kyle Drabek, and a promising minor league outfielder named Dominic Brown in order to complete the deal. And who could blame them? That's one steep price to pay, even for a player of Halladay's caliber.
2. Instead, I fully believe that Toronto GM J.P. Ricciardi was never going to trade Halladay in the first place, unless he was so blown away by an offer that he couldn't pass it up. Halladay isn't a free agent until after the 2010 season, so Ricciardi used this past month to gauge what he could potentially get for the ace for next year.
Posted in: MLB
Tags: Adrian Gonzalez trade rumors, Anthony Stalter, Baseball trade rumors, Cliff Lee trade rumors, Freddy Sanchez trade rumors, MLB Predictions, MLB team rumors, MLB trade deadline, MLB trade predictions, MLB trade rumors, Orlando Cabrera trade rumors, Roy Halladay trade rumors, Scott Rolen trade rumors, Sports lists, Troy Glaus trade rumors, Victory Martinez trade rumors