Fantasy Quick-Hitters: Brandon's attitude, Pierre's knee, Dallas RB split and more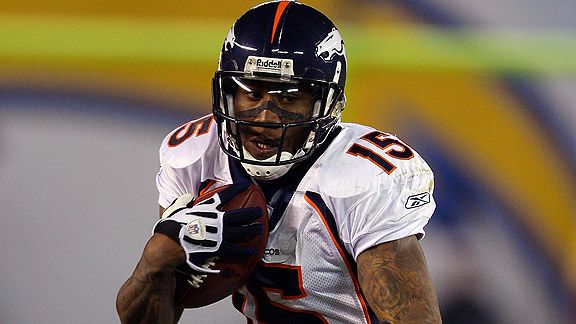 HC McDaniels says that Brandon Marshall's attitude has been "great" since returning from suspension. He went on to say that Marshall could "absolutely" contribute in Week 1. Marshall's stock is still a little shaky, but this is exactly what his owners were looking for coming out of last week's suspension. He's a solid start against a traditionally bad Cincy defense.
Pierre Thomas misses Wednesday practice, likely out for Week 1. I wrote about this yesterday and suggested that owners pick up Mike Bell to start against the Lions on Sunday. It's a great matchup and Bell proved in Denver that he is more than capable of posting good numbers.